The Principals We Hang Our Hats On
---
At Fain Signature Group, we know that decisions and actions we make today will affect the community for generations, as is well dictated by our past – and that is why FSG relies on excellent leadership, innovative business practices and adhering to our core values.
Our core values are a constant true North for every decision we make – and that direction is reflected in creating a richer and happier life for our family, the community, and much-appreciated partners.
Integrity in decisions and actions
Community minded in all our endeavors
Opportunity ever present in the pursuit of our goals
Perseverance because we are steadfast in designing a life to live
Leadership with humility and gratitude for the opportunity
Vision to learn from the past, live in the present, and shape our future
Purpose infused for every action and thought
Family we are a family of families striving to make a difference for the people in our community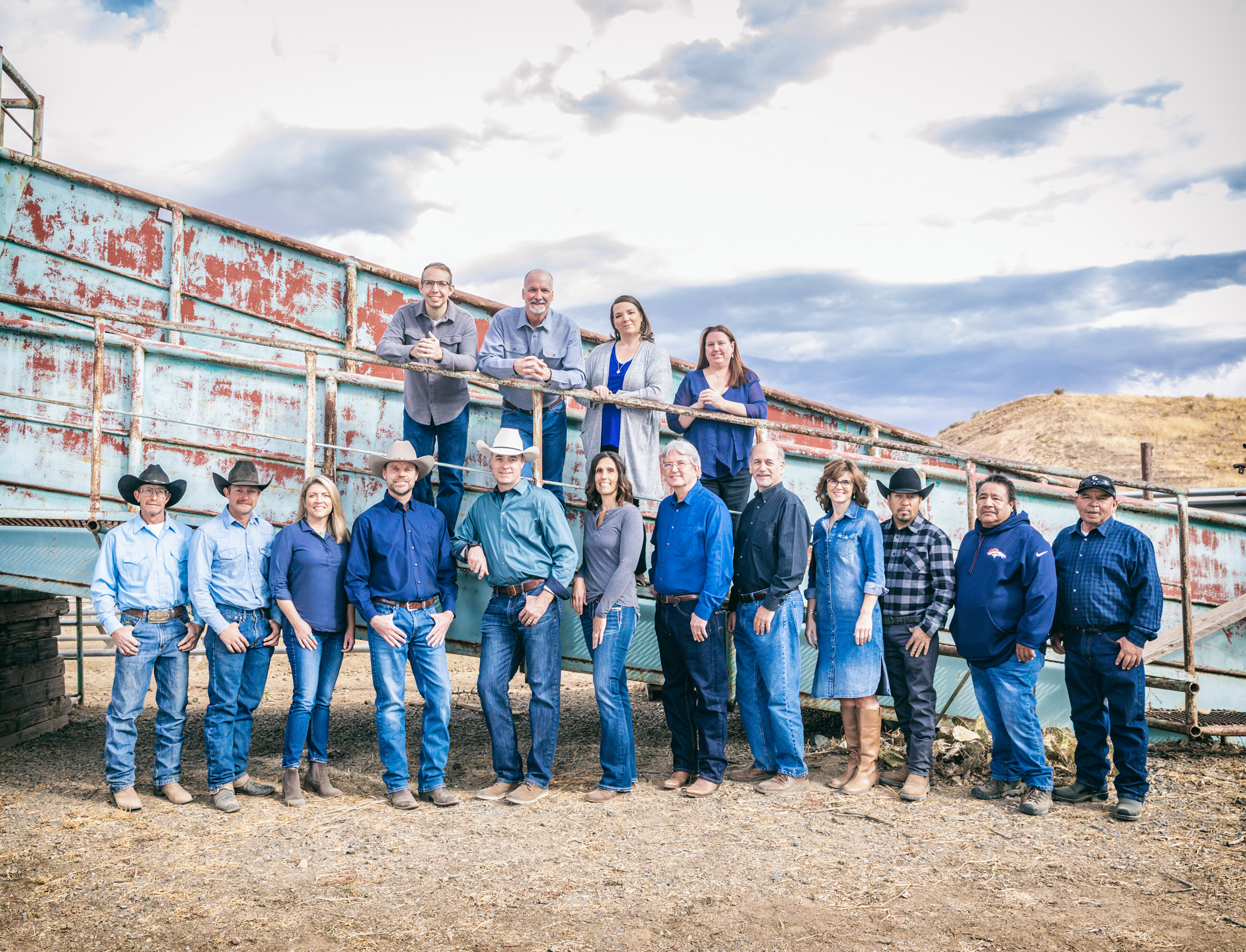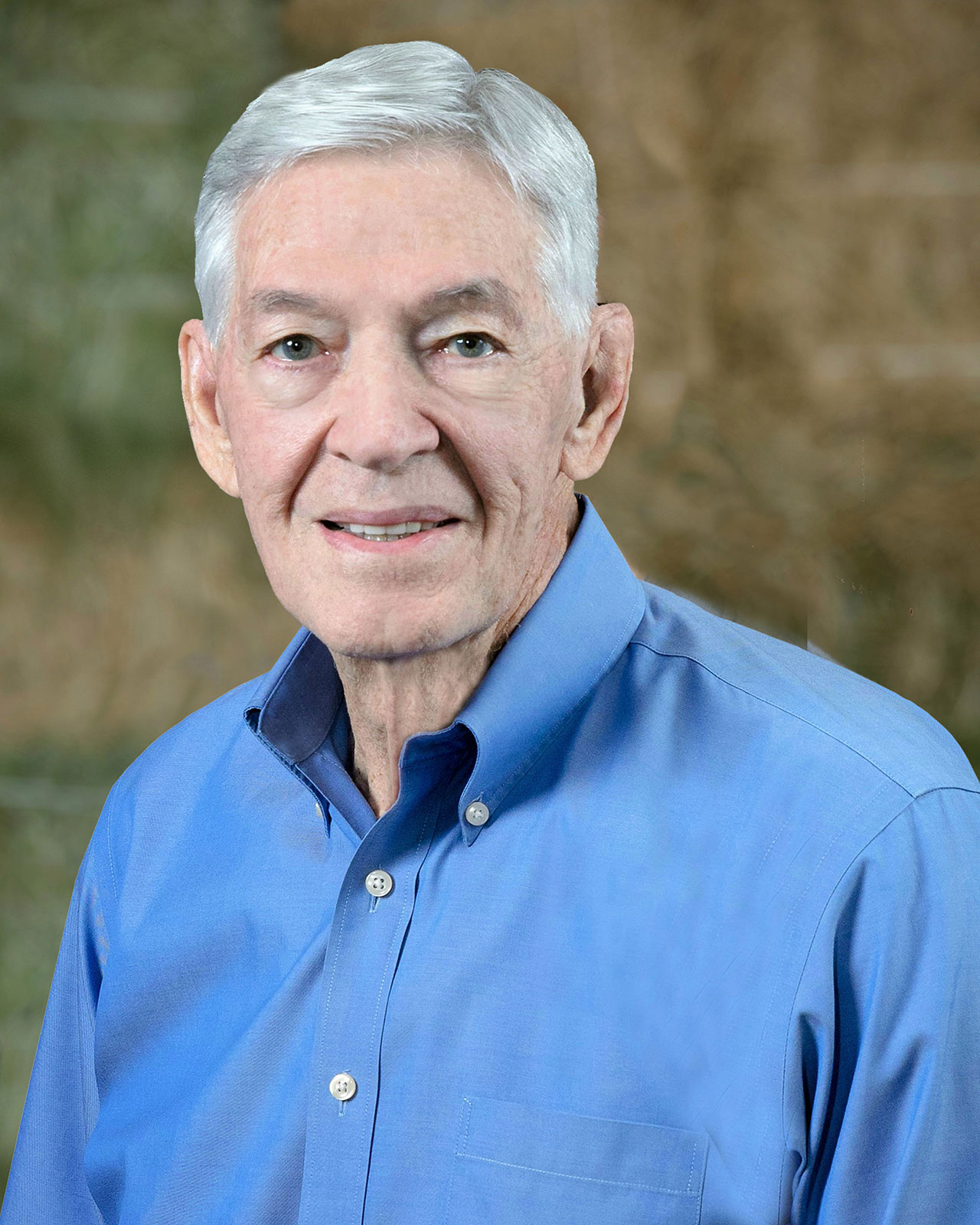 Terry Marshall
Sales & Leasing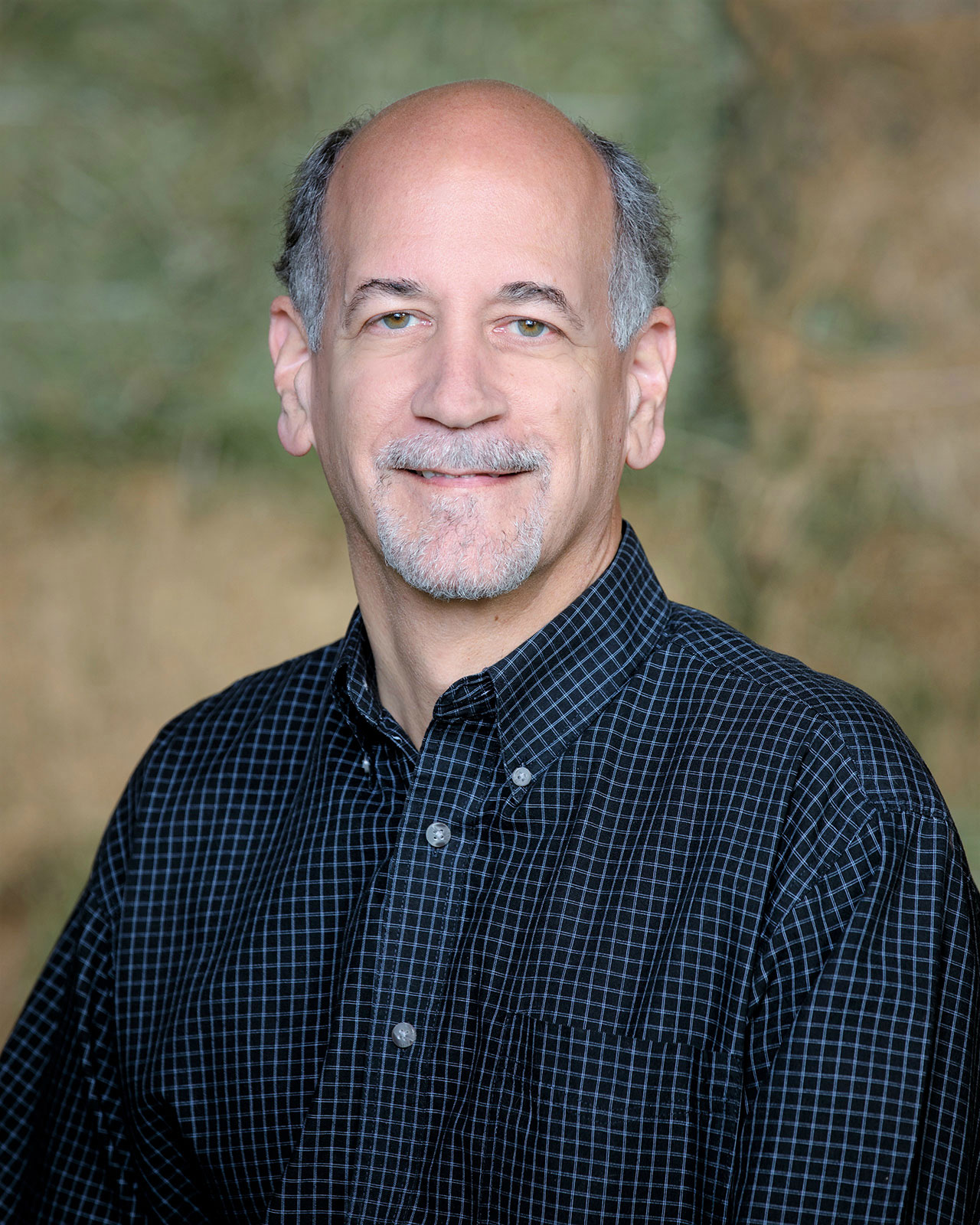 Robert Cambra
Accounting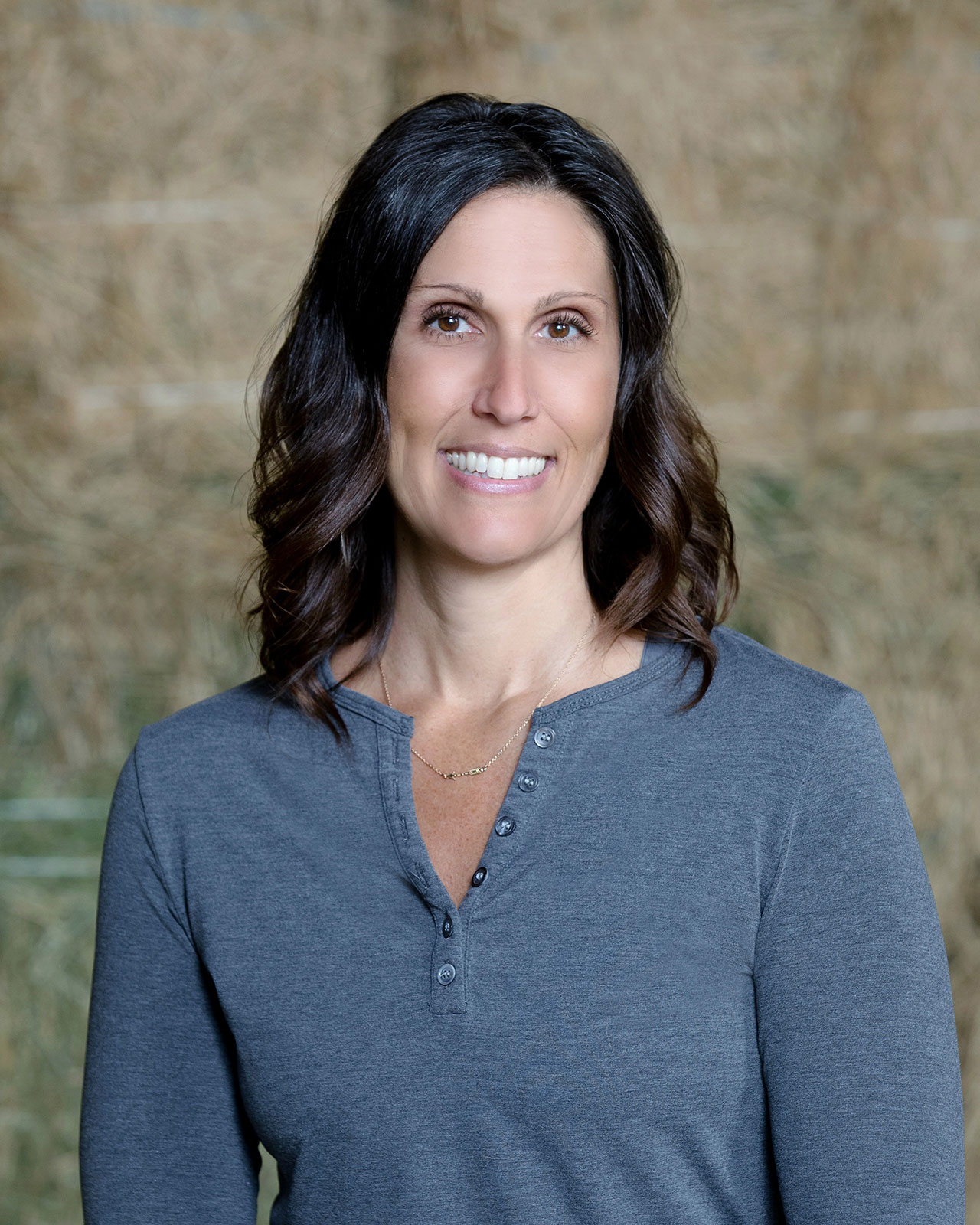 Christina Avalos
Executive Assistant, Property Management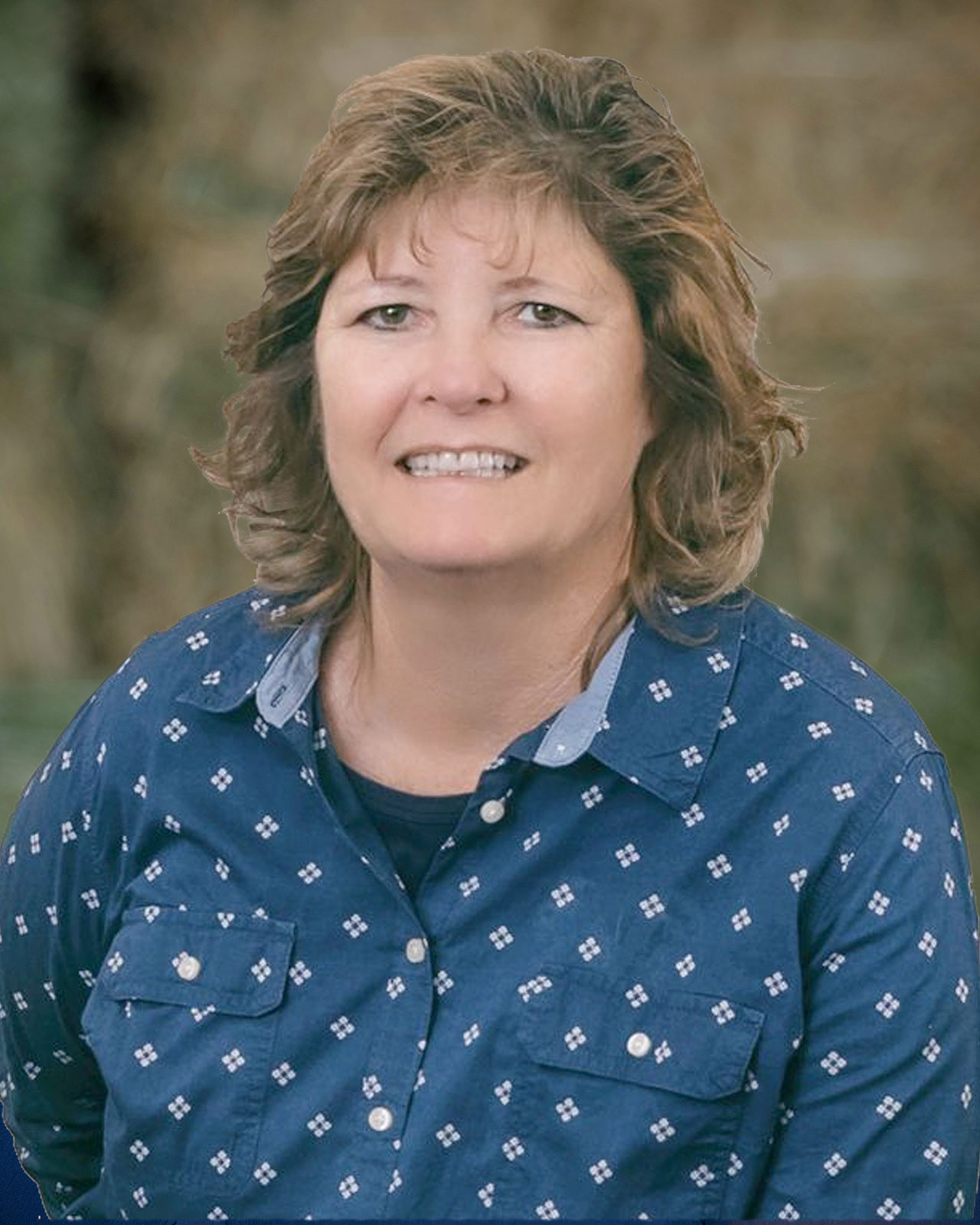 Julie Warren
Accounting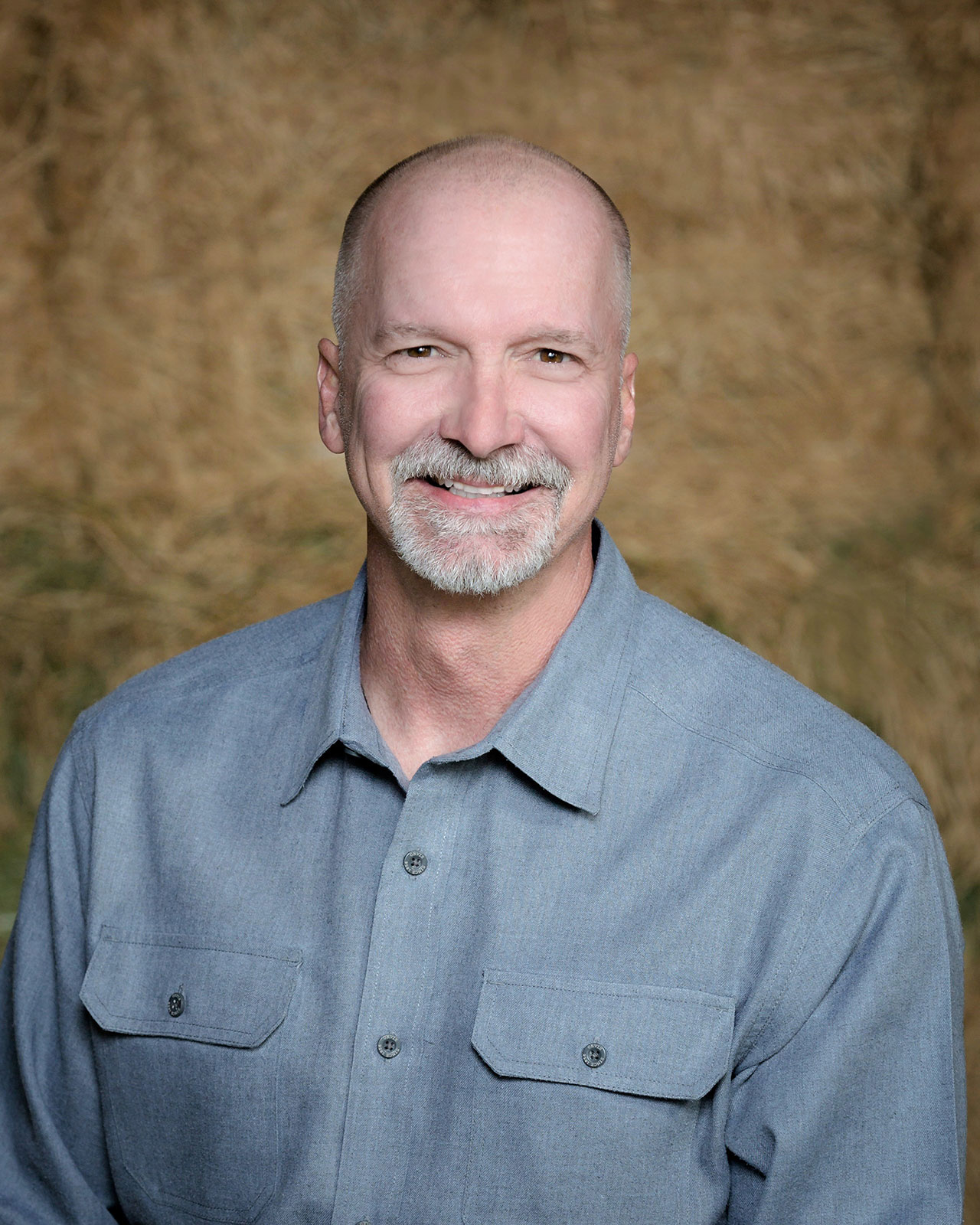 Guy Roginson
Executive Editor Talking Glass Media, LLC (SignalsAZ.com, TG Magazine, CAST11)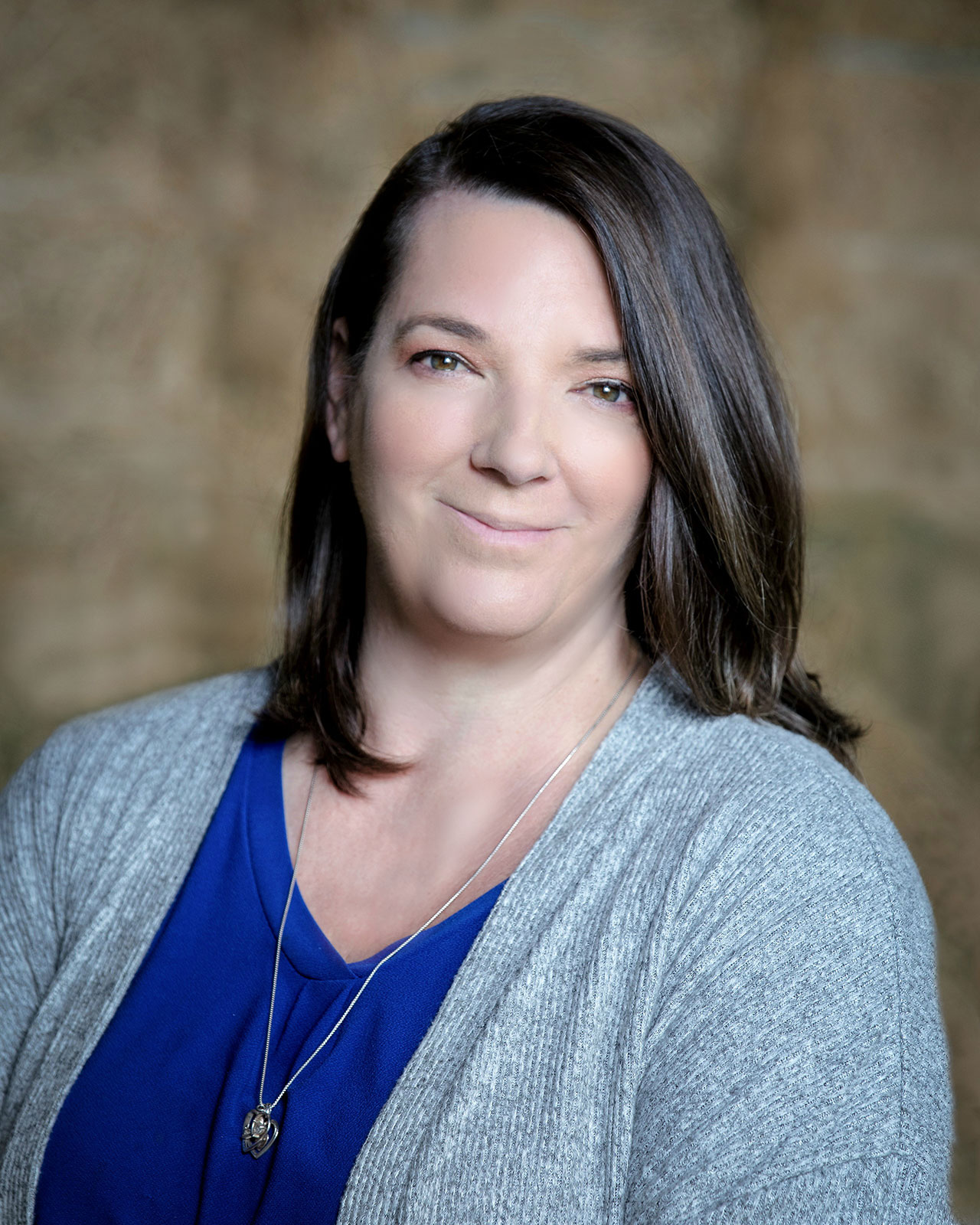 Elicia Morigeau
Sales & Events Director Talking Glass Media, LLC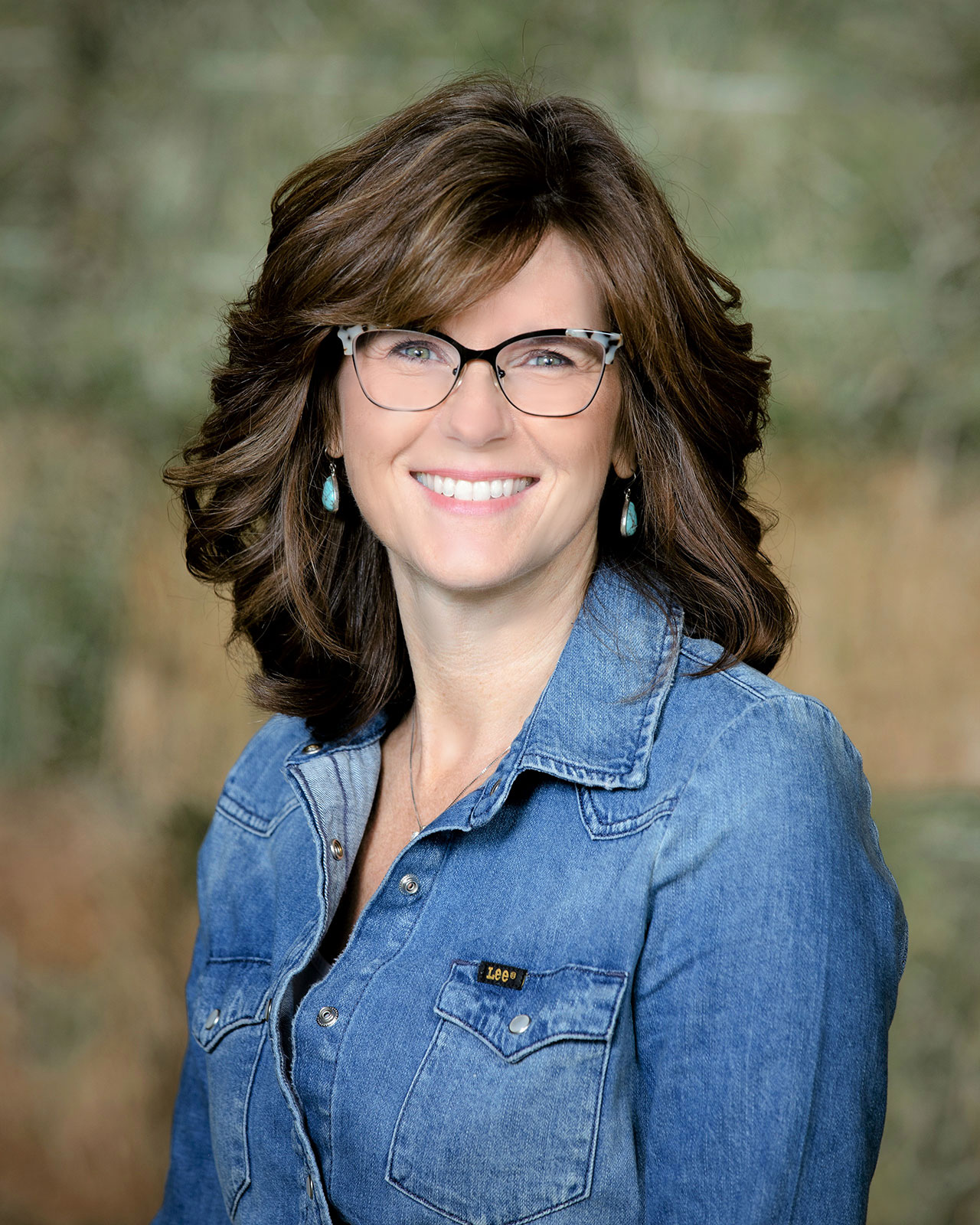 Suzanne Seitz
Administrative Assistant
Brian Goswick
Cowboy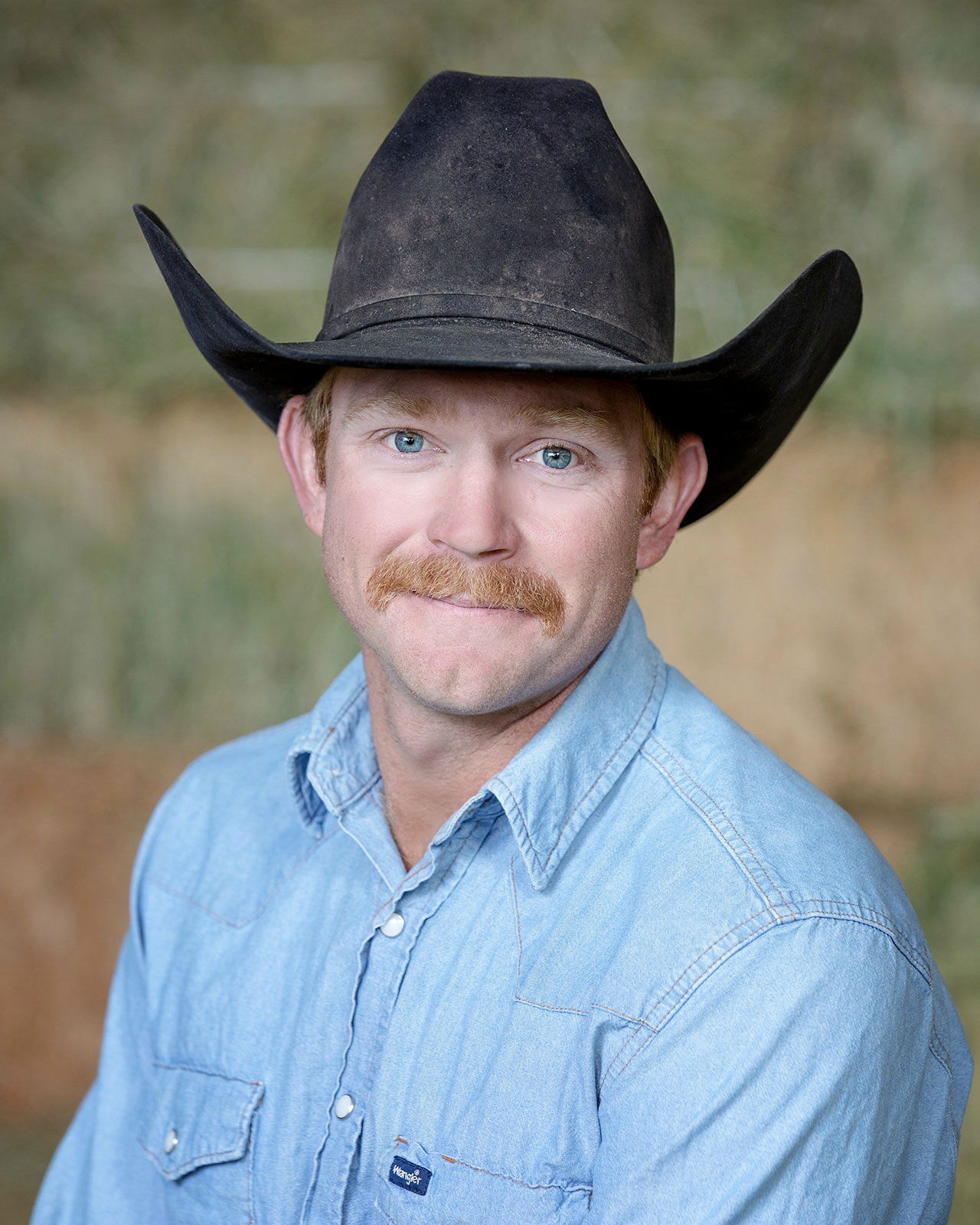 Clancy Goswick
Cowboy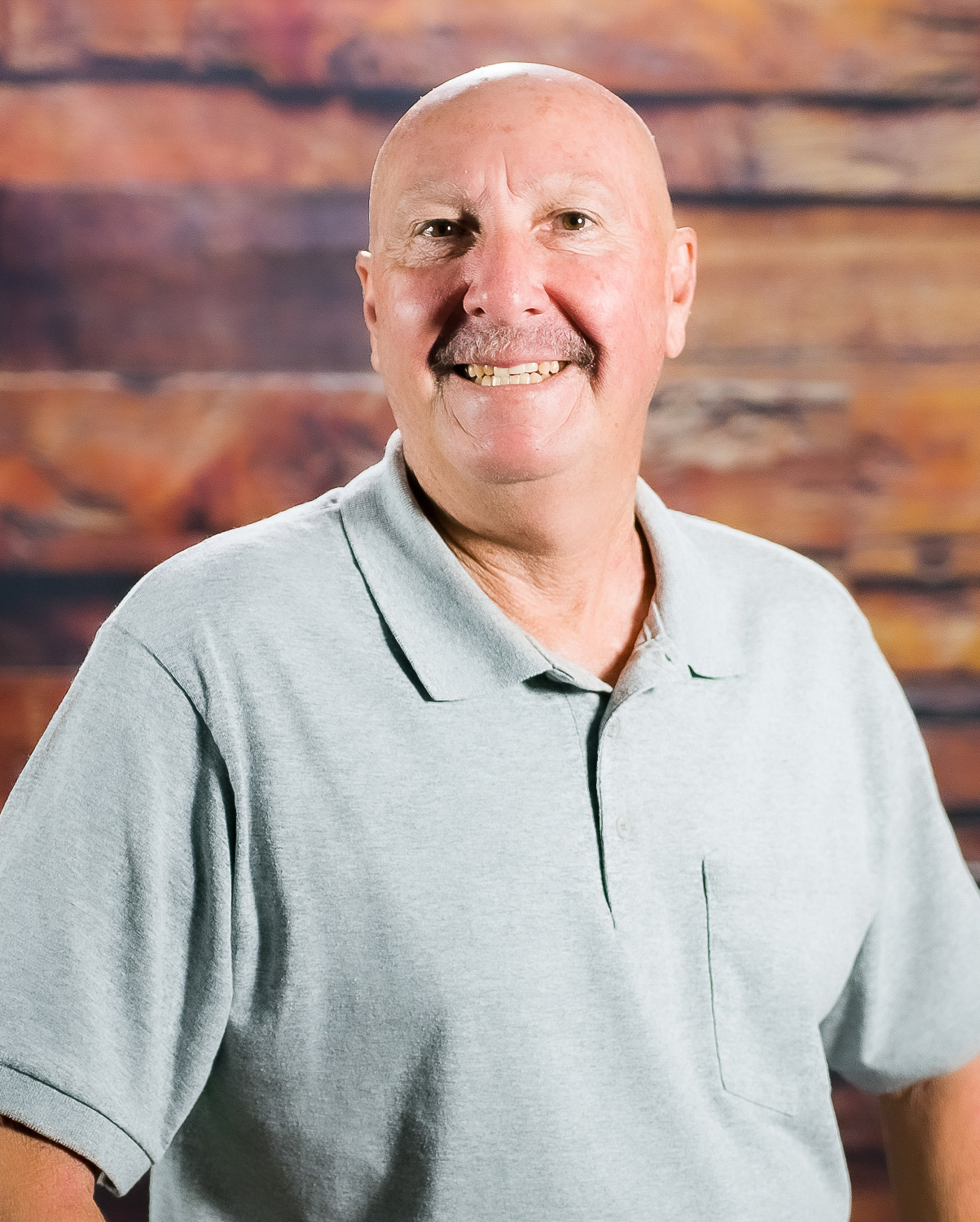 Dave Nagy
Maintenance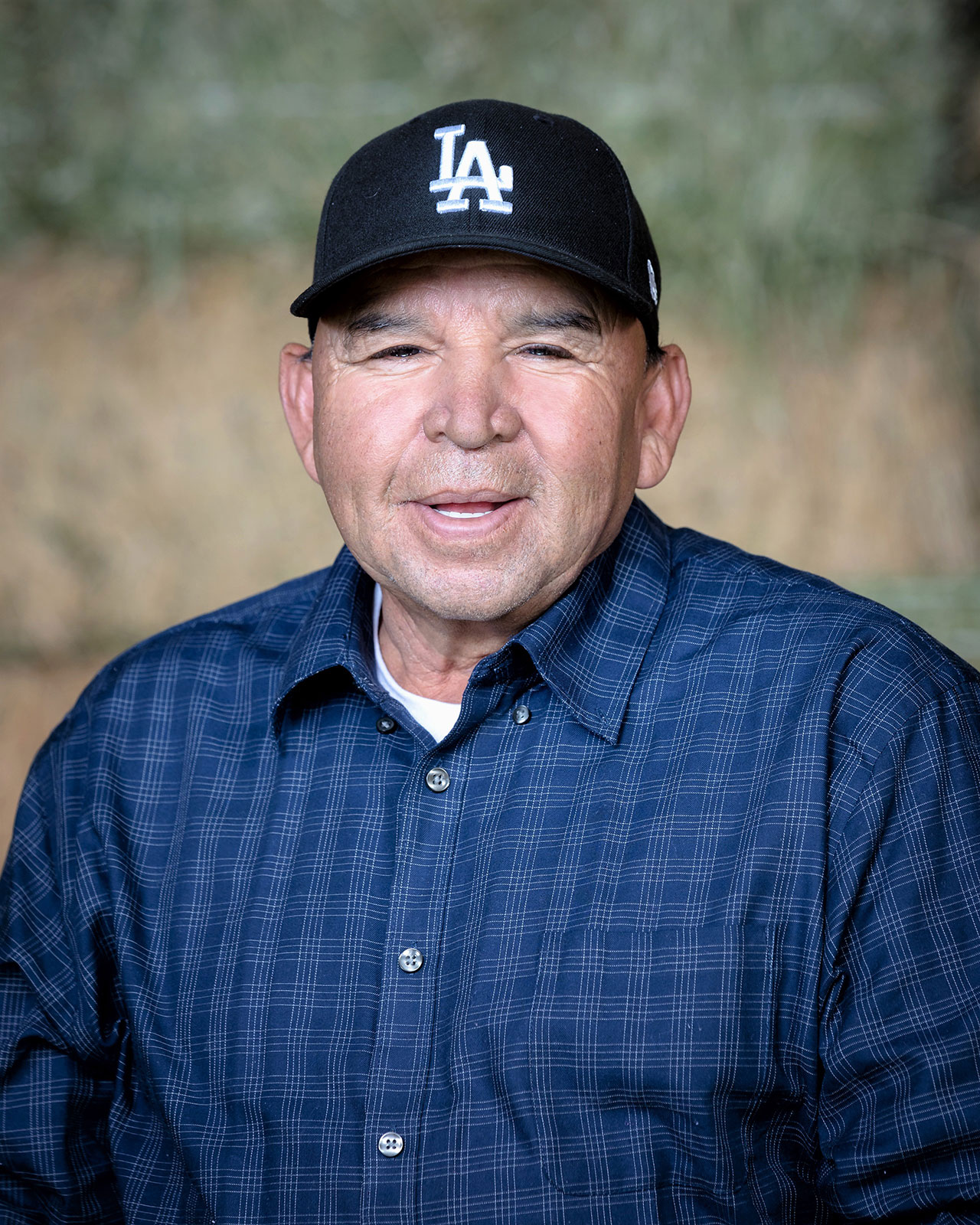 Margarito Martinez
Maintenance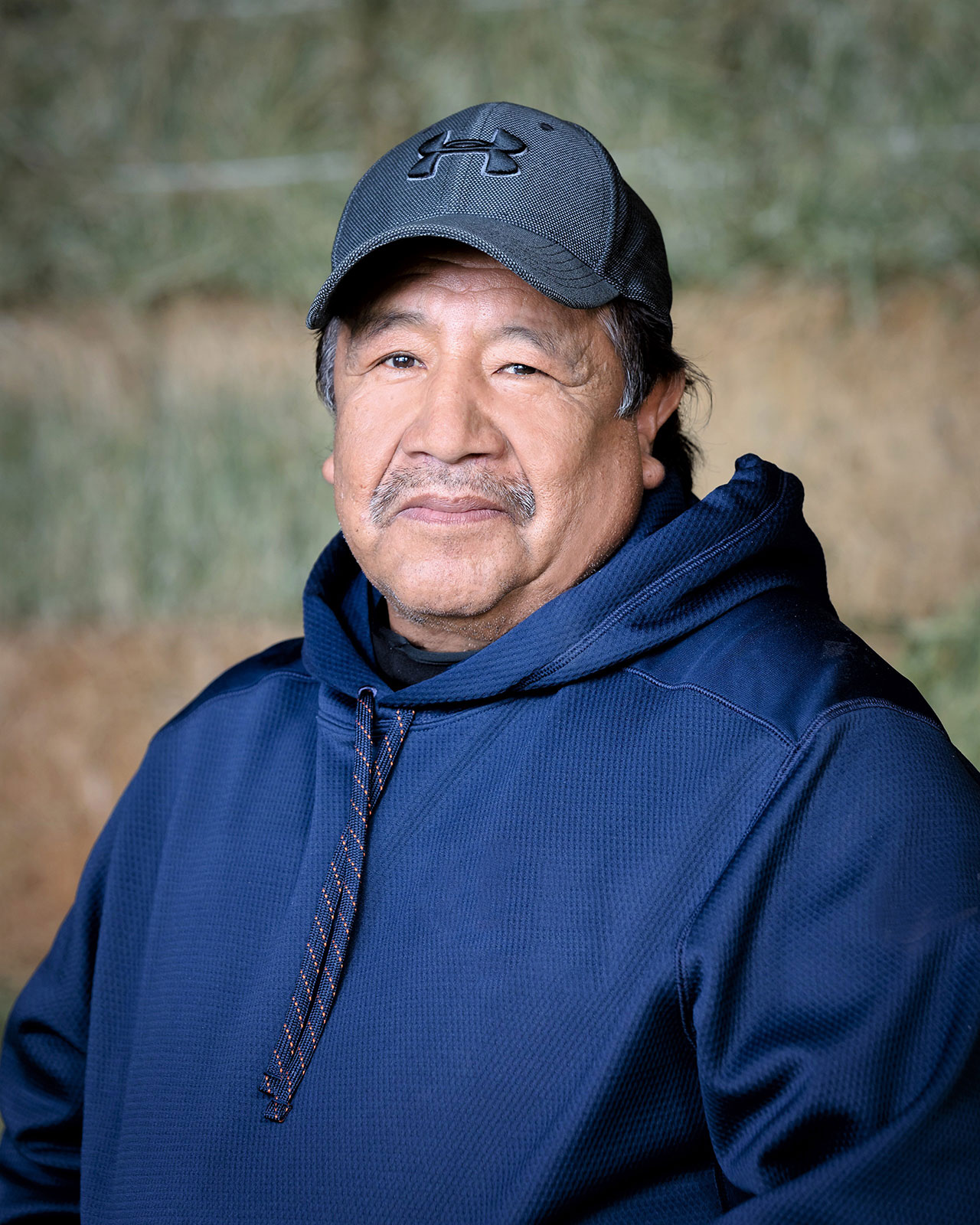 Mateo Camarena
Maintenance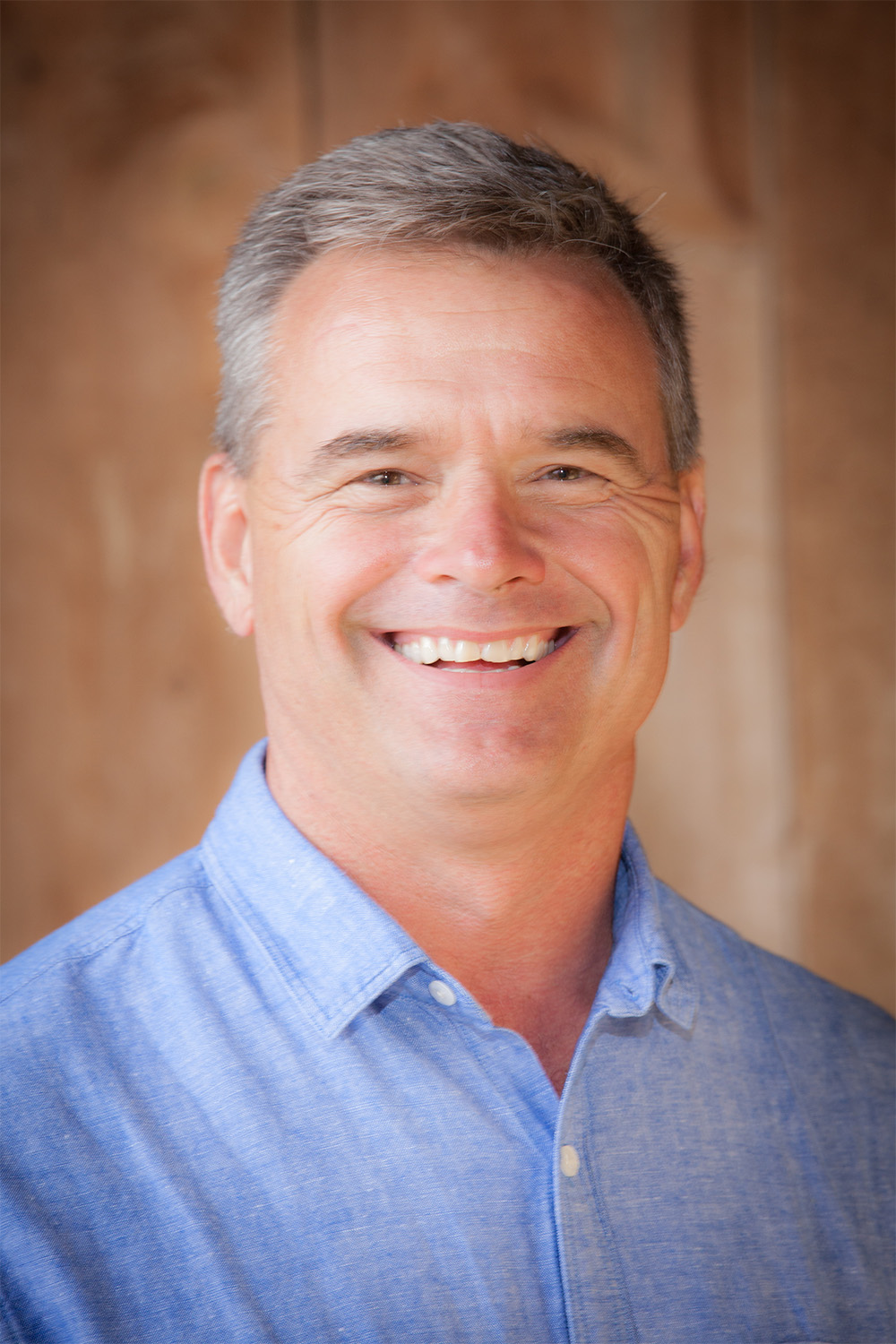 "Waz"
Jeff Wasowicz
January 29, 1964 – December 7, 2020
When you grow up in a great neighborhood outside of Detroit Michigan, where kids on the block play all day building forts, playing sandlot baseball, climbing trees, and a sparking a pickup game of stickball in the middle of the street – you are destined to fit into the family at Fain Signature Group. From his roots in Michigan to the call of the majestic southwest, Jeff brought to his career within Fain Signature Group a down-home traditional style in an ever-changing industry.
Jeff started working in the Fain family business over 20 years ago when the decision was made to construct an 18-hole golf course, then Jeff went on to work in the municipal water distribution system, Shamrock Water Company, that was operated for decades before selling the system to the Town of Prescott Valley.
Known by many as Waz, Jeff's style and substance were continually shaped by his brother Stone and best friend, his family, and one stand out teacher, who also coached his cross-country team. Jeff passionately believed in giving back. His long list of participation in community service projects included serving on the Yavapai College Foundation Board, the Central Arizona Partnership Board, regional economic development efforts, Fraternity of Free Masonry, Central Arizona Fire and Medical Authority, and the Yavapai Exceptional Industries Board, which provides employment for individuals with disabilities.
As with all Fain Signature Group team members, Jeff was an avid outdoorsman and extreme athlete, with a variety of diverse interests including canyon hiking, wine making, raising chickens and even beekeeping. Jeff also loved to travel. He had a keen affection for Africa, Israel and Australia. He was always teaching, and touching people's lives with his generous heart, wit, and wise words wherever he went.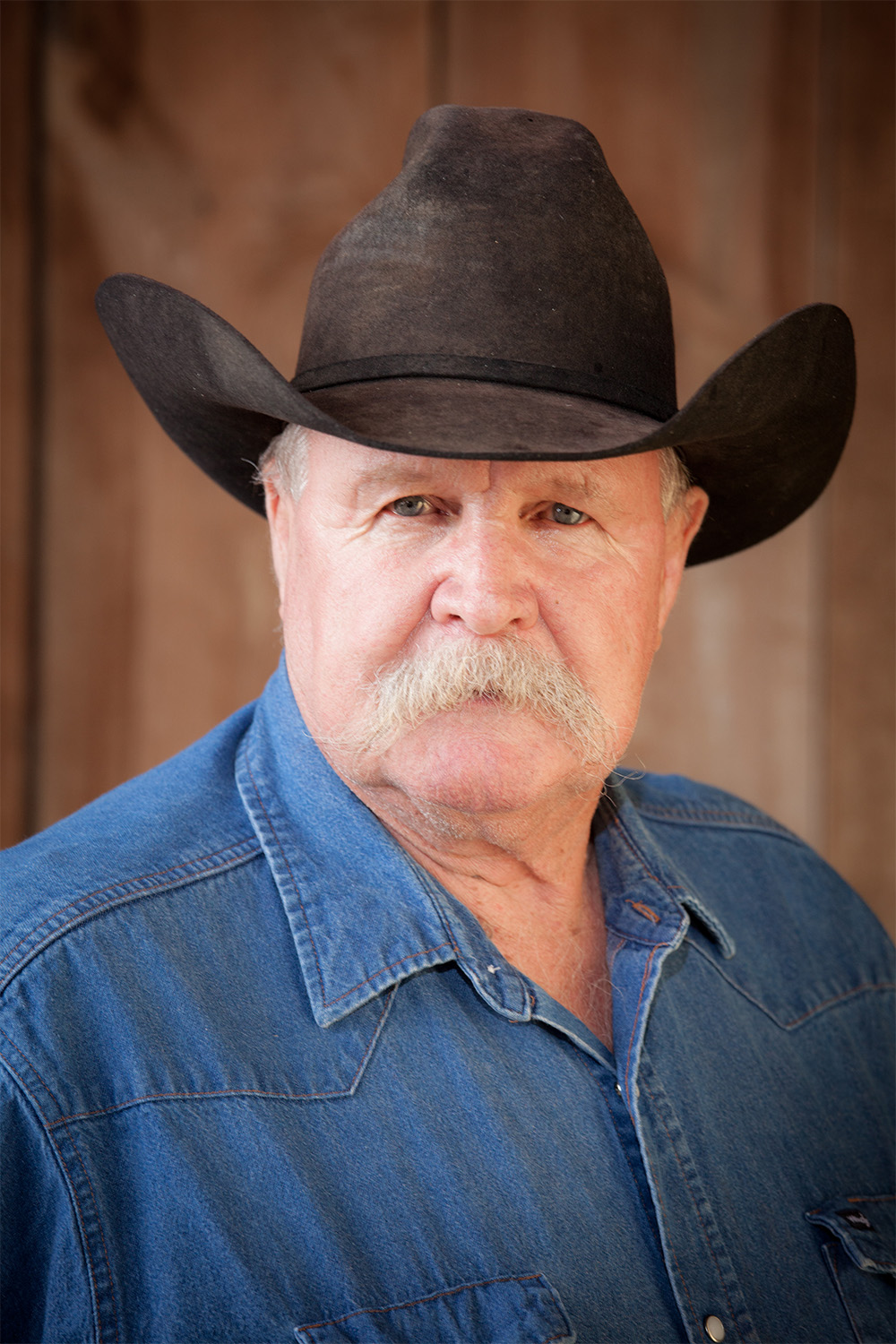 Jim Jr.
James Lee Miller
September 12, 1945 – May 22, 2020
A fifth generation Yavapai County resident, Jim came from a long line of cowboys. The Millers arrived with the Walker Party to discover and settle the territory in 1863. Lynx Creek got its Anglo name from John Jacob Miller along with his sons Jake and Sam who while prospecting for gold shot a Lynx on the bank of a creek. There is a 7-mile stretch of Lynx Creek that runs through the Rafter Eleven Ranch, and that's where Jim found his home.
Jim Jr. and was every bit of a true cowman, loved the life, and was a natural at it. He spent the majority of his life branding cattle working for Boglas, Yolo, Cross U, ORO, Spider, C O Bar, the U Bar Ranches. The last 30 years he spent with Fain Land and Cattle Co., as their ranch foreman, where Bill Fain and his sons thought of him as family. Jim followed in his father's steps Jim Sr., and Sam Miller as foreman of the Rafter Eleven.
Jim had an infectious laugh that always brightened the room, and he always cared for others as it showed in his warm family – Jim's three daughters; brothers Tom and Sam; ten grandchildren and numerous nieces and nephews. He also had a love and passion for the land the cattle and the ranch, where he worked it as if it was his own.
Jim was a member of many organizations including Rope America, South West Rodeo Association (Past President), the PRCA, Sheriff's Posse, USTRC, Arizona Cowpunchers Association, Carpenters Union, Elks Lodge and the World Series of Team Roping.
The Millers' and the Fains' share a deep-rooted connection to the legacy of generations committed to one thing… The life of being a cowman.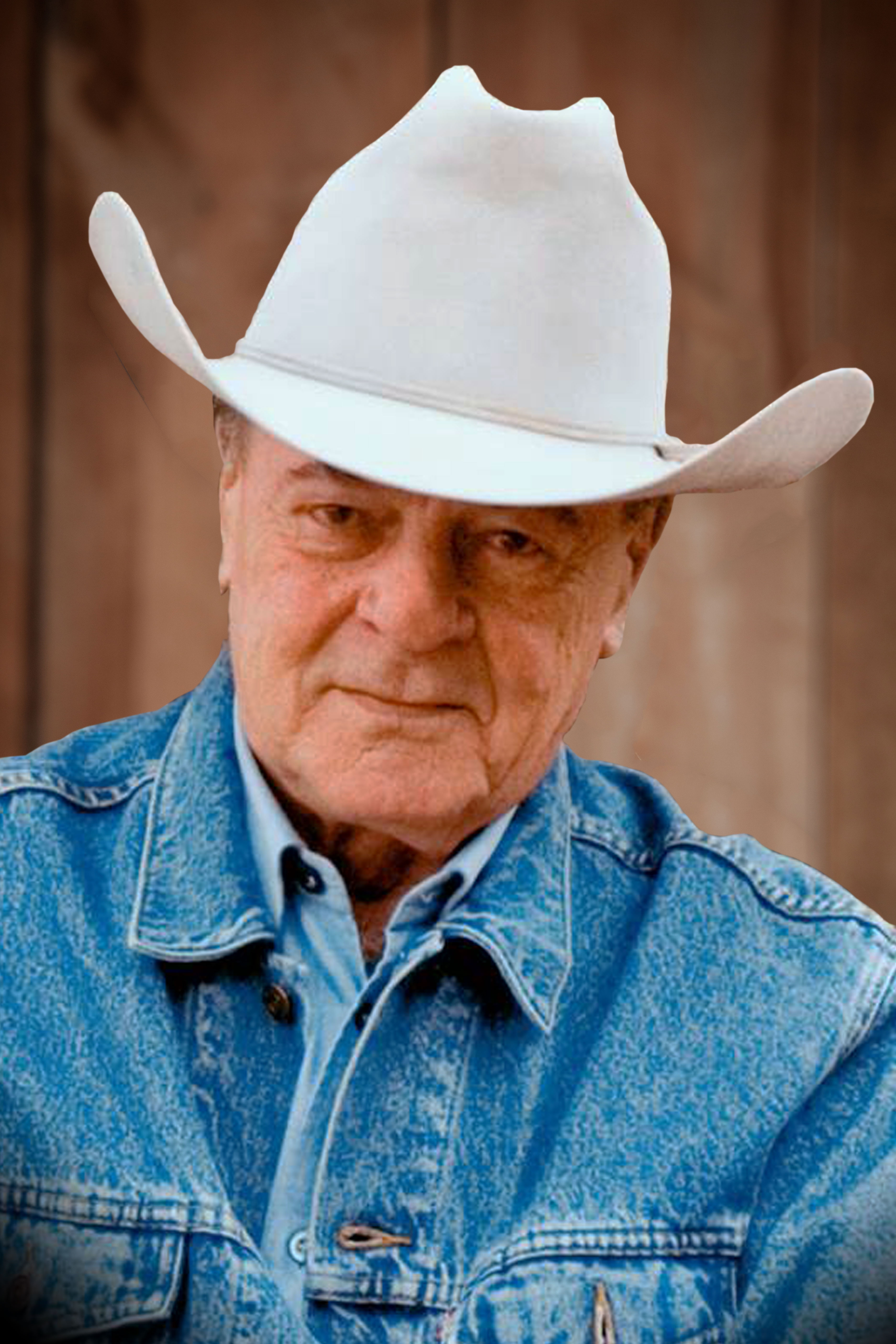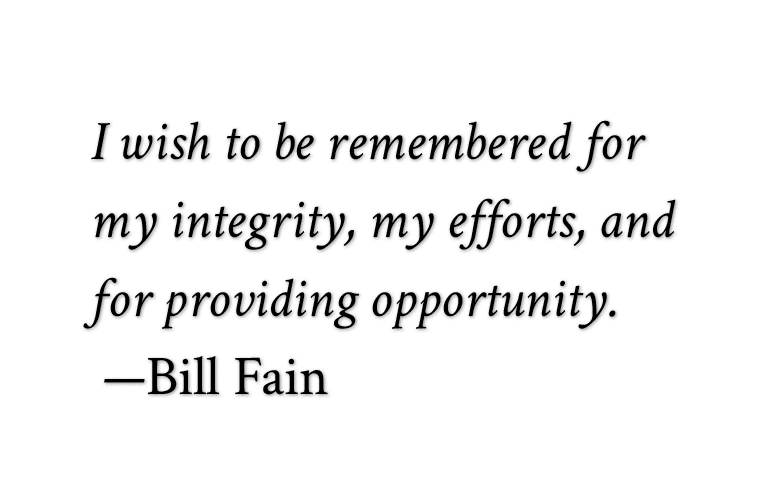 "Bill"
Norman William Fain II
Founder/Chairman
Jan 20, 1938 – August 27, 2016
A firm and friendly handshake and a familiar scrawl are only part of the legacy Bill Fain leaves to his family, friends, and beloved Prescott Valley. But it was all anyone needed in the day to seal a deal. Bill would say that his handshake was as good as a signature. Therefore, Fain Signature Group.
As longtime friend and associate, Lew Rees, once observed, Bill, "had the brains, the fortitude, the work ethic and the strength to put together a community. His handprint is on every aspect of Prescott Valley and, indeed, the entire quad-city area."
Born into ranching — third generation – Bill was brought to the Valley in 1938 by his parents, Johnie Lee and Norman Fain to live at the base of Mingus Mountain.
He grew roots in the high desert and developed a life-long respect for his state and the land of which he would become an important steward. He was an accomplished cattle wrangler and horseman, riding competently at the age of three across the vast grazing land of the ranch. His love for the work and the ranch led him to find school a distant second in his young life, as Bill once regaled his exploits to reporters claiming "… I like working cattle, and I really didn't miss much schoolwork. Mother always brought my books and assignments to me and dad sometimes rode beside me and drilled me on my lessons."
It was his days in the saddle, communing with his stock, nature, and his maker that Fain began to plan in his mind, a real town in Lonesome Valley.
But it was his time spent at the University of Arizona, where he earned a degree in Finance and Business Economics, that Bill would fully realize that a community needs jobs, industry, affordable housing and services. Bill began with those fundamentals, and the seeds of Fain Signature Group were planted. He also met and married the woman he would create the fourth generation of Fains to work and love the land he wanted to protect and develop to share with others.
He worked with developers, financiers, and government to breathe life into the Valley – the kind people who would enhance and also protect the magnificent land, endless vistas, and almost perfect weather. Businesses flocked to the area that Bill Fain promised would be a boon: Better Built Aluminum, PrintPak, the ACE Hardware Retail Support Center, Hensley Distribution, Canyon Distributors, Superior Industries, and Mountain Valley Rehabilitation had located to Prescott Valley.
Jobs sprouted, families blossomed, and housing became a dominant industry. And Fain was part and parcel in ensuring the land he loved was protected – keeping greed and short-cut, land speculators at bay, selling only to those who had plans to share about their development plans.
And he paid his success and love of the Valley forward with many gifts of land: 100 acres for Fain Lake and Park; (which includes the Fitzmaurice Ruins); 45 acres for the ACE Hardware Distribution Center; 65 acres for Bradshaw Mountain High School; 20 acres for the Prescott Valley Civic Center, Library and Police Station; Land for a Veterans of Foreign Wars Post; 4.5 acres for a police shooting range.
Fain in his 70s was asked how he wanted to be remembered. He easily replied, "I wish to be remembered for my integrity, my efforts, and for providing opportunity." And that is precisely how he is memorialized by his friends, family, and grateful community.
He passed gently away August 27, 2016, but his love of Prescott Valley lives on – a gift for his family and all who call this once Lonesome Valley home.