Run with the Bulls in The Valley Of Lights This Christmas?
You thought running with bulls in Mexico was crazy fun?! Let's do it at night with Christmas lights in the Valley of Lights!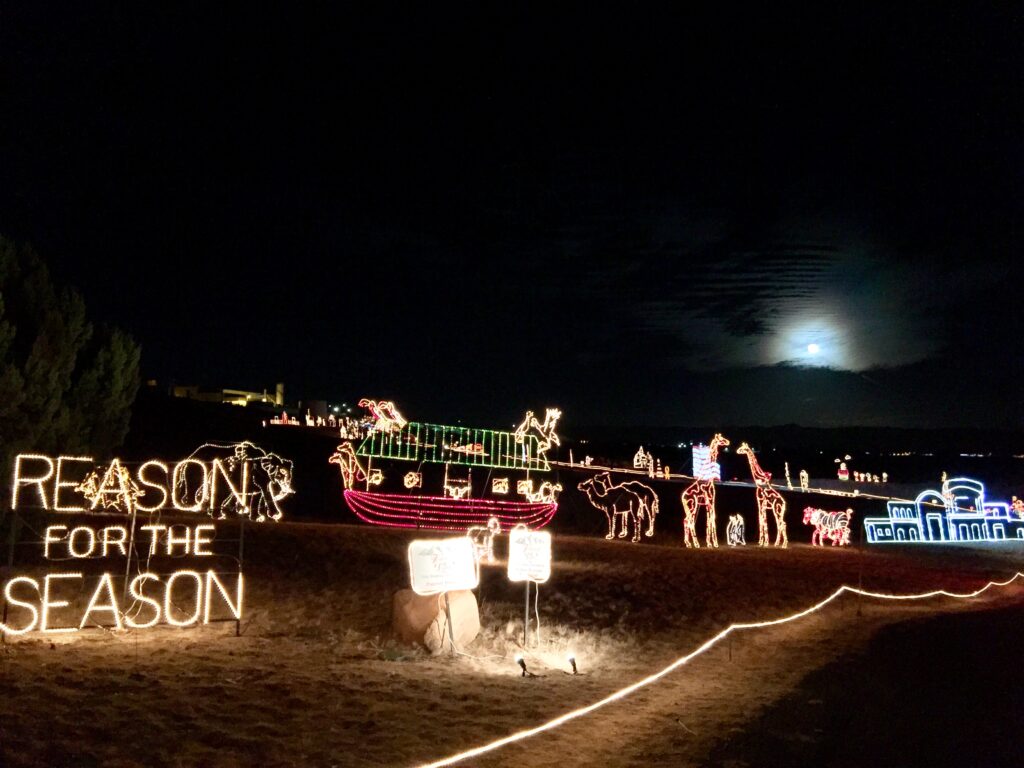 That's a "Ho Ho – Ha Ha" (aka Christmas joke) – there will be no running with the bulls during Prescott Valley's Valley of Lights in Fain Park! That's because Fain Land and Cattle is fencing off the bumping bovine for this year's festivities.
"Earlier, we found out that the cattle were bumping up against the displays and itching themselves. Needless to say, the light displays were no match for the cattle. And, we certainly did not want the cattle getting injured either, so our team is quickly building a fence in order for the Valley of Lights to remain in tact and not turn in to "Running with the Bulls in the Valley of Lights". Although that really sounds exciting, probably not the family fun and Christmas spirit we always think about this time of year," says Ron Fain, President of Fain Land and Cattle. "We wish everyone a Merry Christmas – and that's no bull!"

"We respect that we are indeed intruding on their (the bulls) grazing land, however our short term agreement does not include the use of massage, or back-scratching on the displays," states Marnie Uhl, CEO, Prescott Valley Chamber of Commerce. "Thank you to Ron and the Fain family for securing not only the safety of our displays and workers, but also importantly, the bulls."

"Valley of Lights, Prescott Valley's premiere holiday destination is open every night until December 30 from 6 to 10 p.m.  Visitors can view the millions of lights from the comfort of their car along the one mile drive.  The Prescott Valley Chamber of Commerce, Town of Prescott Valley, Valley of Lights Sponsors and Volunteers wish everyone a "Bright and Joyous Merry Christmas and Holiday Season." – Marnie Uhl, CEO, Prescott Valley Chamber of Commerce.
Here's a sample of the many Christmas light displays at the Valley of Lights in Fain Park this year. Check it out for yourselves this holiday season. Great family fun!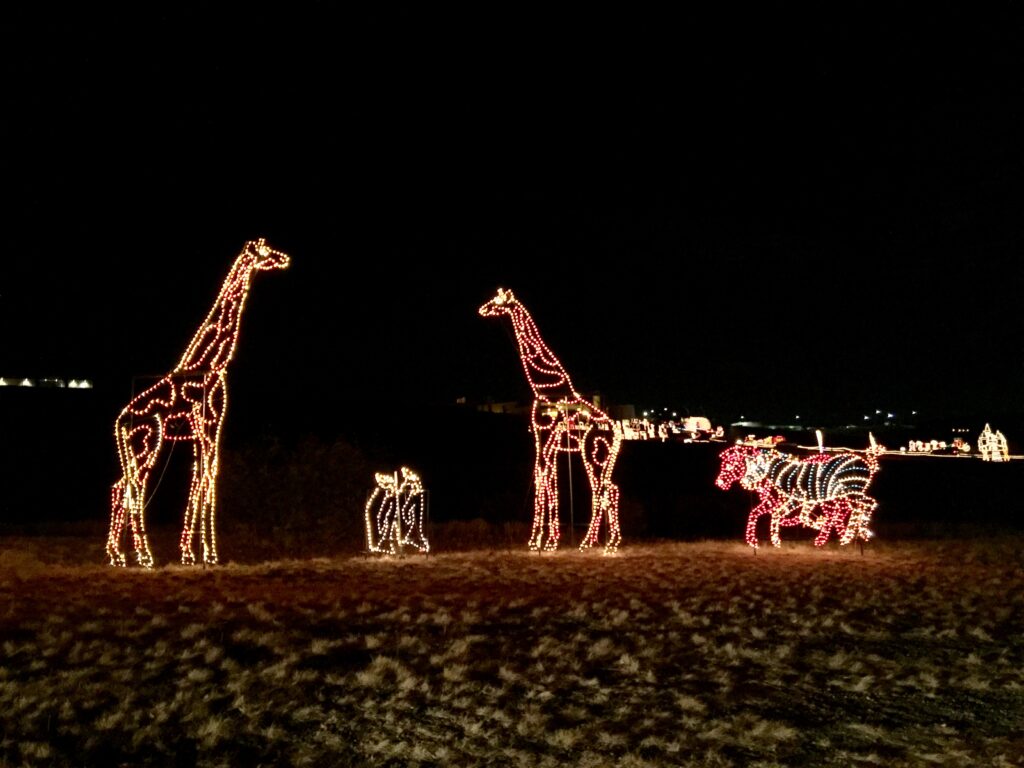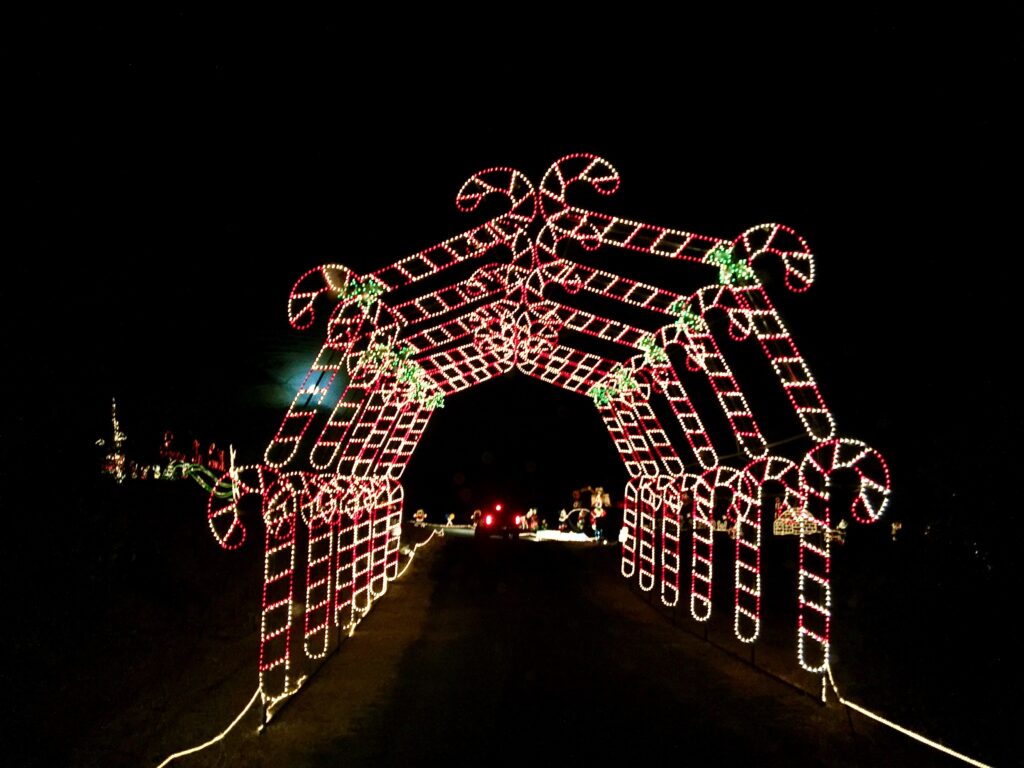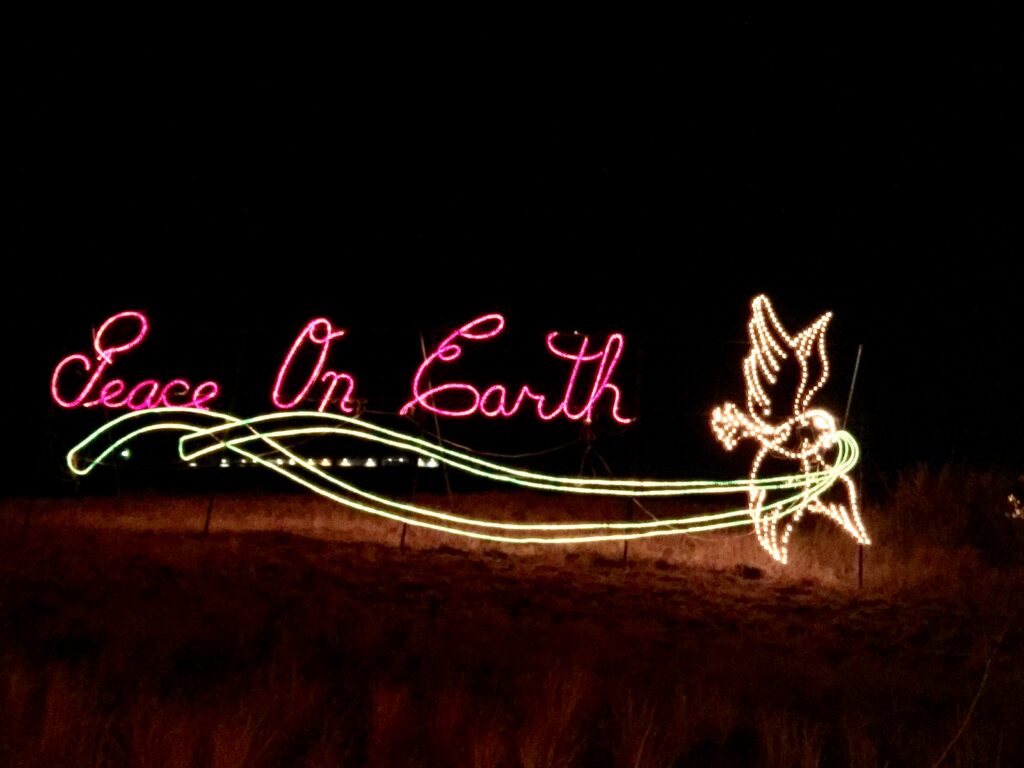 About the Valley of Lights
The Valley of Lights takes place Nov 23 – Dec 30, 2017 at Fain Park. Hours are 6pm – 10pm. It is a 1 mile drive through multiple Christmas displays sponsored by various organizations. The event is put on by the Town of Prescott Valley.
About Fain Signature Group
Since 1874, the Fains have been stewards of the land and its resources. Fain Signature Group (FSG) operations include residential, commercial, and industrial development.
Some previous developments include the Entertainment District, Glassford Hill Marketplace, Fry's Neighborhood Center, Prescott Country Club, Villages at Quailwood, Quailwood Golf Course,Tapestry Apartments, Homestead TALKING GLASS Luxury Apartments.
For more information on the history of Prescott Valley and the Fain Signature group, go to: "Remembering Norman W. "Bill" Fain".