Queen Esther's & Smart Girls Become Neighbors 
Looking for new clothes at a fraction of the retail price? Looking to donate your old clothes or sell them on consignment? Queen Esther's and Smart Girls, both have you covered.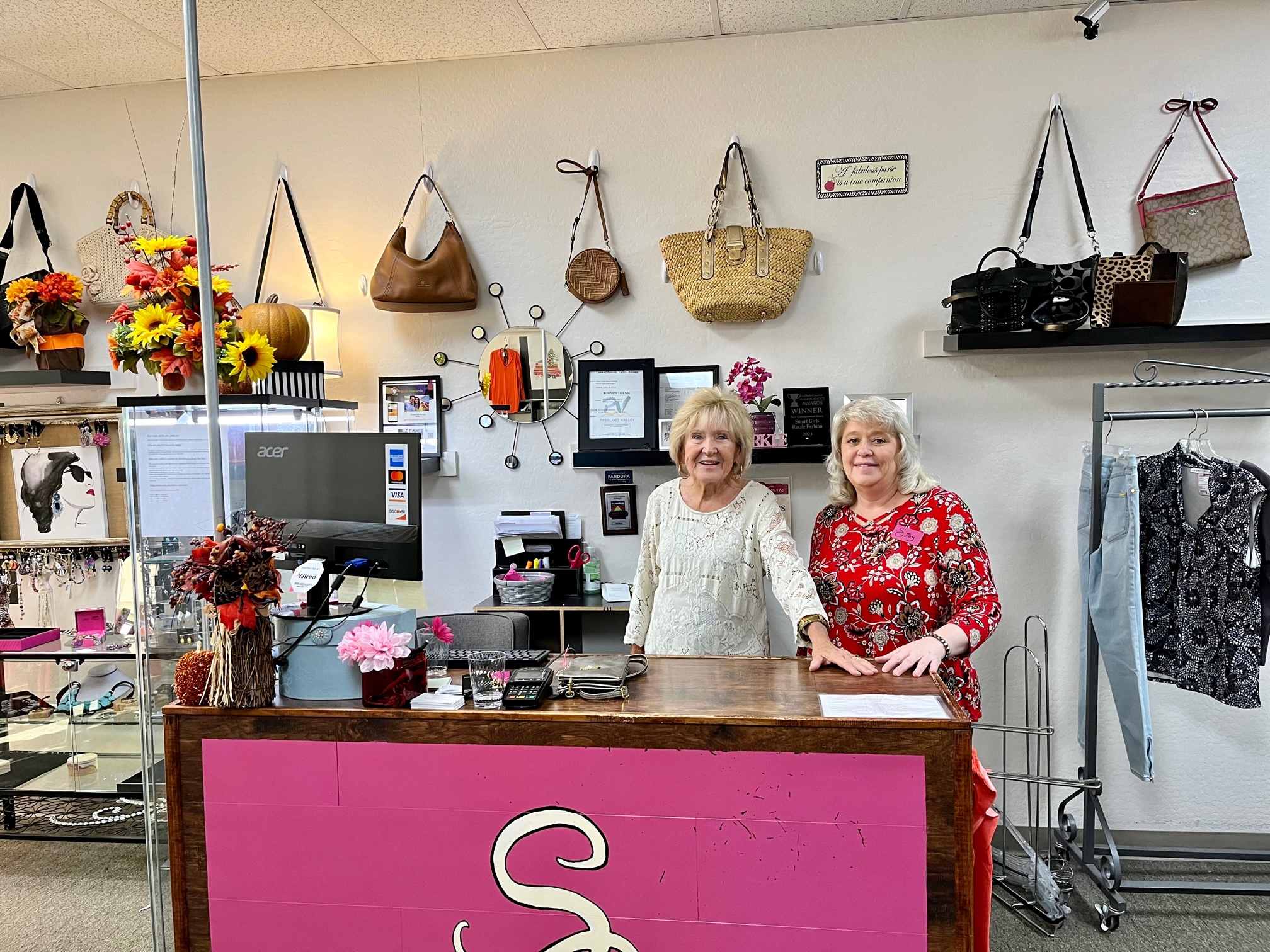 Although similar both Queen Esther's Closet and Smart Girls Resale Fashion serve the women of Prescott Valley in different ways and offer different items! This is why we are so excited to announce that Smart Girls will be moving into the Fry's Neighborhood Center a few doors down from Queen Esther's. 
What types of clothing do they provide?
Queen Esther's accepts clothing donations and stocks a style of clothing that ranges from business casual to formal and high-end items that can be found online at QueenEsthersClosetAZ.com. Smart Girls offers consignment options and includes a range of casual clothing to formal dresses.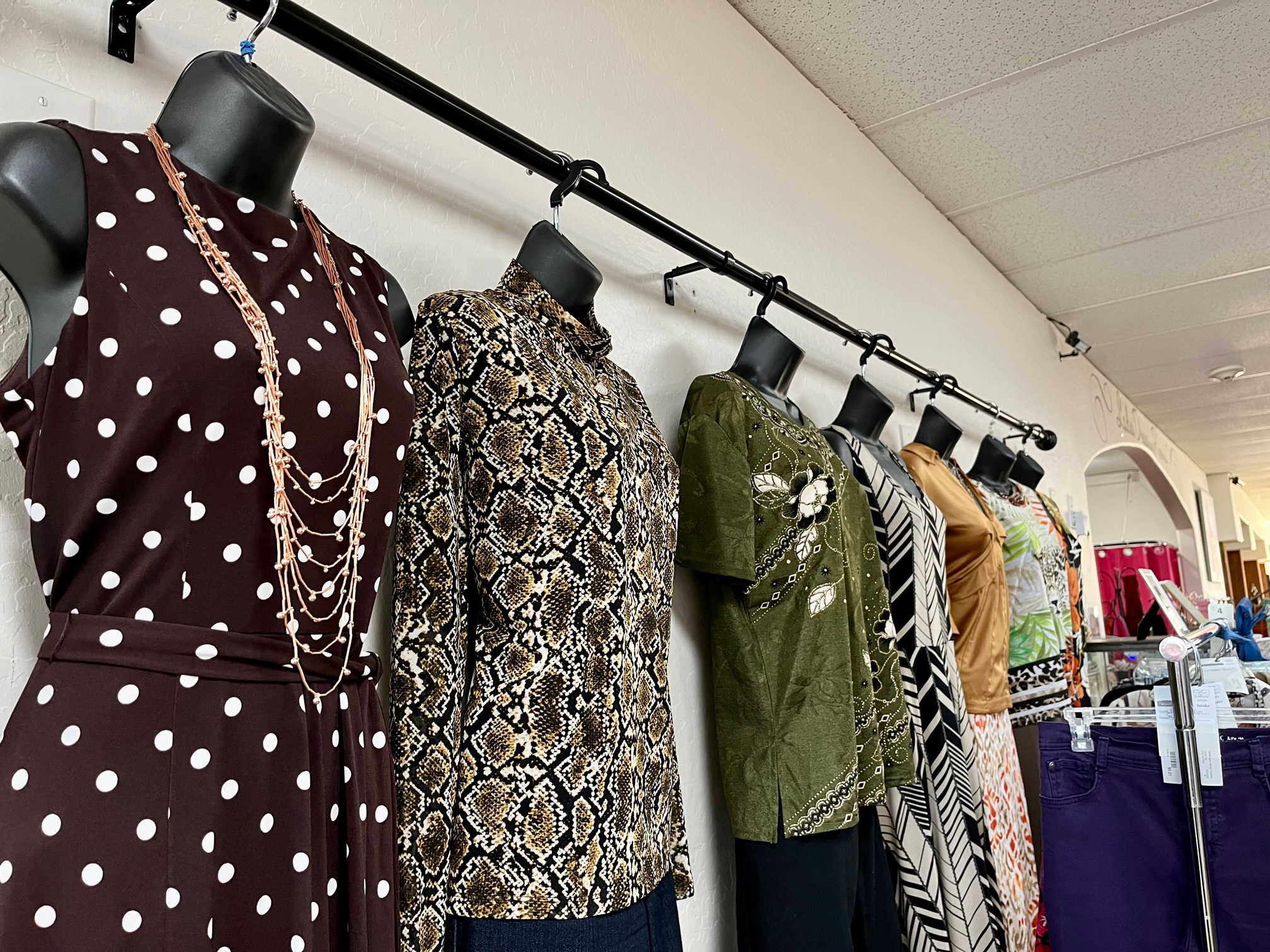 What sales are coming up?
Queen Esther's is now running their summer sale offering 50% off of all summer styles throughout the month of September. They also offer a BOGO sales on numerous different days of the week for seniors (55+), educators, medical staff, and first responders. Smart Girls runs their Super Saturday Sales on the 2nd and 4th Saturdays of every month. At this event you can find items that are 50% and 75% off and items as low as $3. Smart Girls also marks down clothing every day based on a pricing structure that discounts items based on how long they are in stock.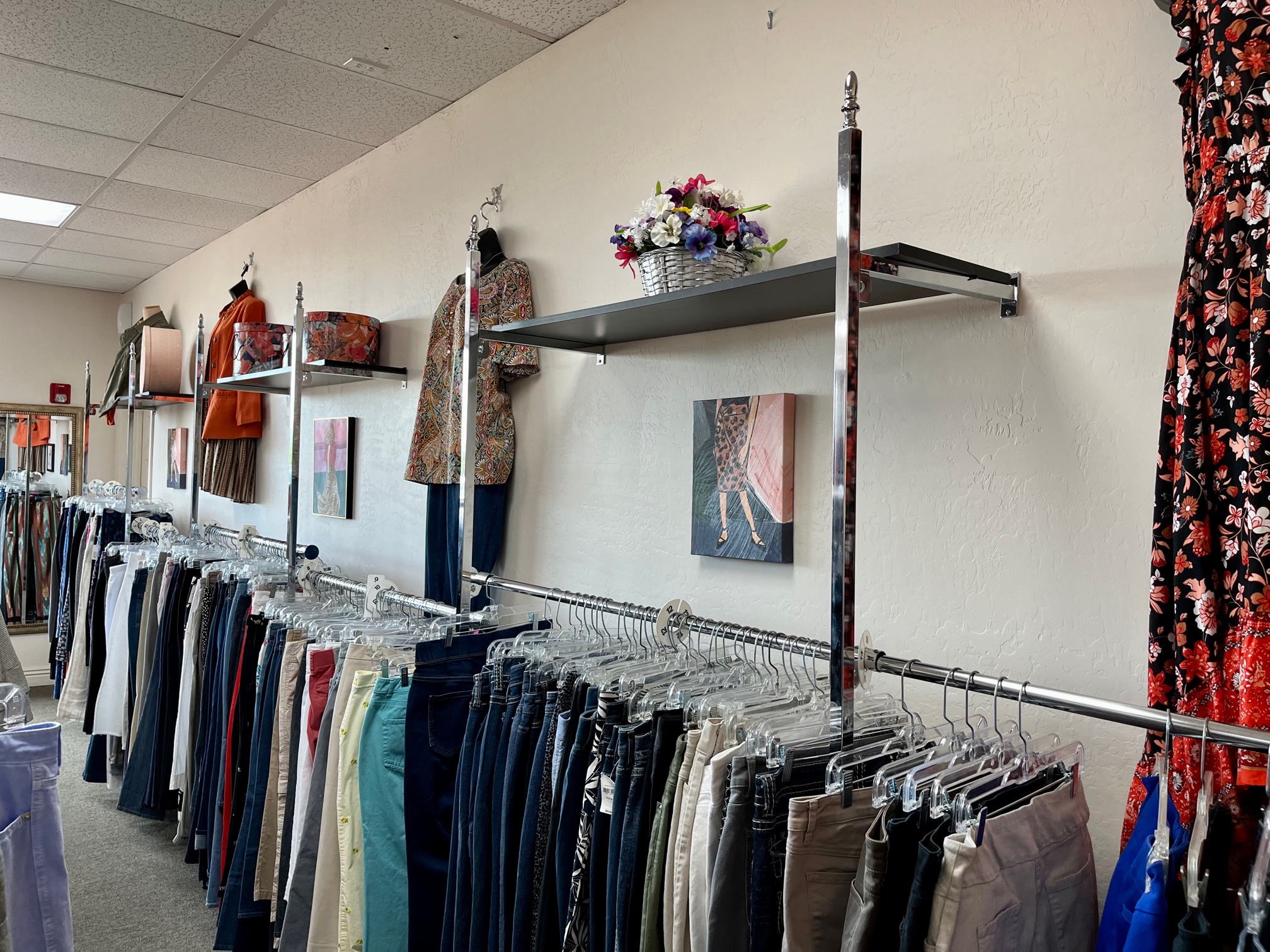 What is their mission?
Queen Esther's is a nonprofit boutique that helps women realize their beauty through personal style. Monica Cook, Owner of Queen Esther's explains, "We want women to feel beautiful when they walk in no matter what budget they are working with because they are beautiful." The boutique also uses sales proceeds to benefit local women in crisis. The goal of Queen Esther's is to one day open a Women's Crisis Center in Prescott Valley.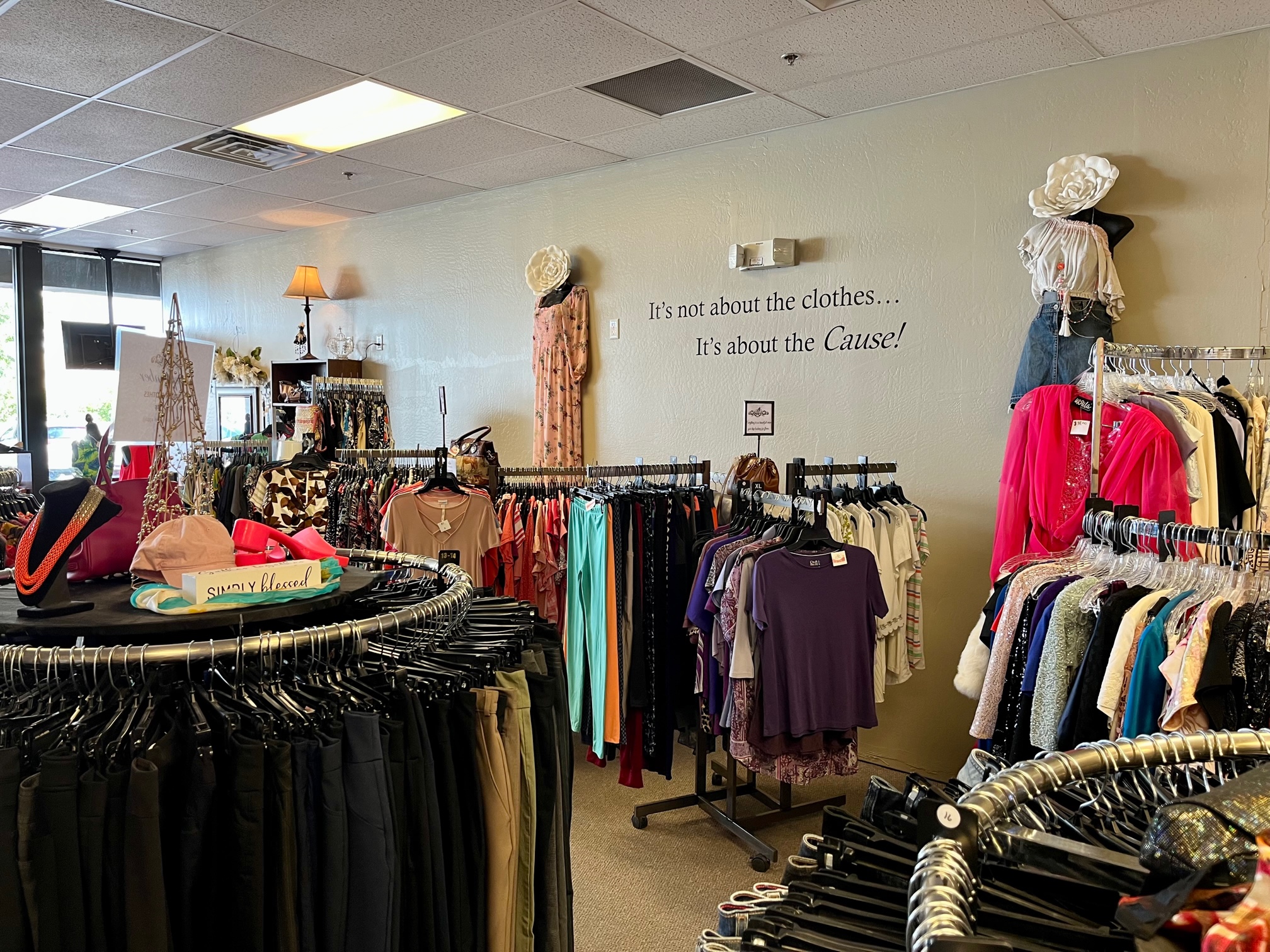 Smart Girls has been operating for 15 years with the desire to reach women with unmatched customer service. Terri Harrington, Owner of Smart Girls says the mission of Smart Girls is, "to make every woman feel like we opened the doors just for them regardless of their weight, age, ethnicity, education, employment status, marital status, and financial situation." Clothing that is not sold at the Super Saturday Sale is then donated to a variety of organizations in need. 
Smart Girls Moving Closer to Town
Smart Girls will be a fantastic addition to the line of treats on Florentine Road making for the perfect girl's day. This includes wine at Ciao Bella, jewelry at Afterglow Jewelers, nail appointments at Lynn's Nail & Spa, and clothing at both Smart Girls and Queen Esther's.  
Terri announced, "I am really excited about the fact that we will be closer now to an area that is growing so much including the new Marriot hotel, Legado apartments, and a one-stop shop for the perfect girl's day!"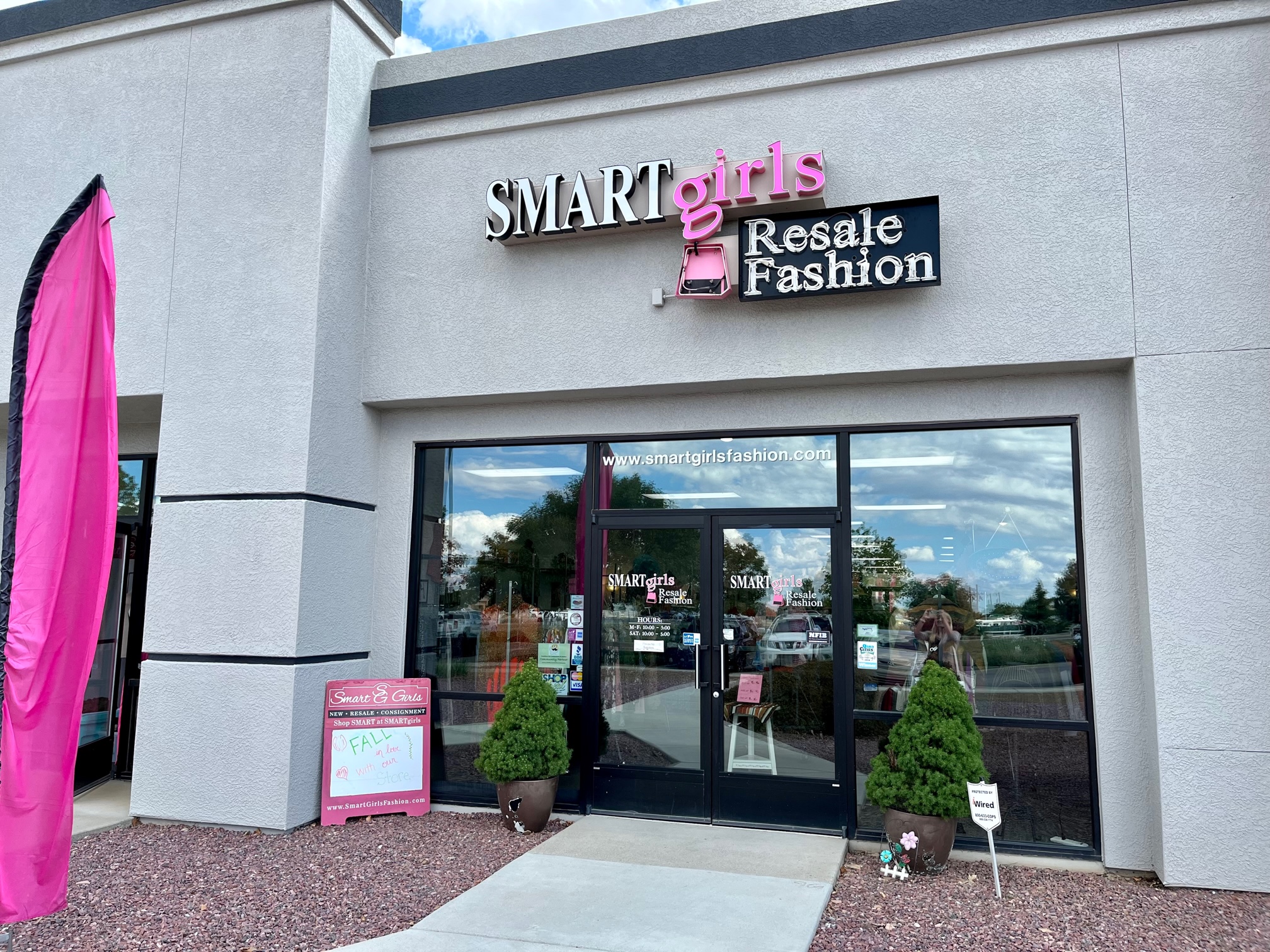 About Fain Signature Group
As one of central Arizona's original homesteading families, the Fain's have been calling the Prescott Valley region home since 1874. Fain Signature Group (FSG) is a community building organization comprised of local families passionate about living here. FSG ownership and its employees represent families that were born, educated, raised, live, and/or work in Prescott Valley. Their mission is to make a great life for all with community design, long-term vision, and regional collaboration at the core of their practice. For more info, go to: FainSignatureGroup.com.