Legado Apartments Update: 2nd Floor in Full Swing
The Legado Apartments are coming right along with the 2nd floor well underway this week. The first phase of these 1, 2, and 3 bedroom apartments are set to be open for occupancy in the fourth quarter of 2024.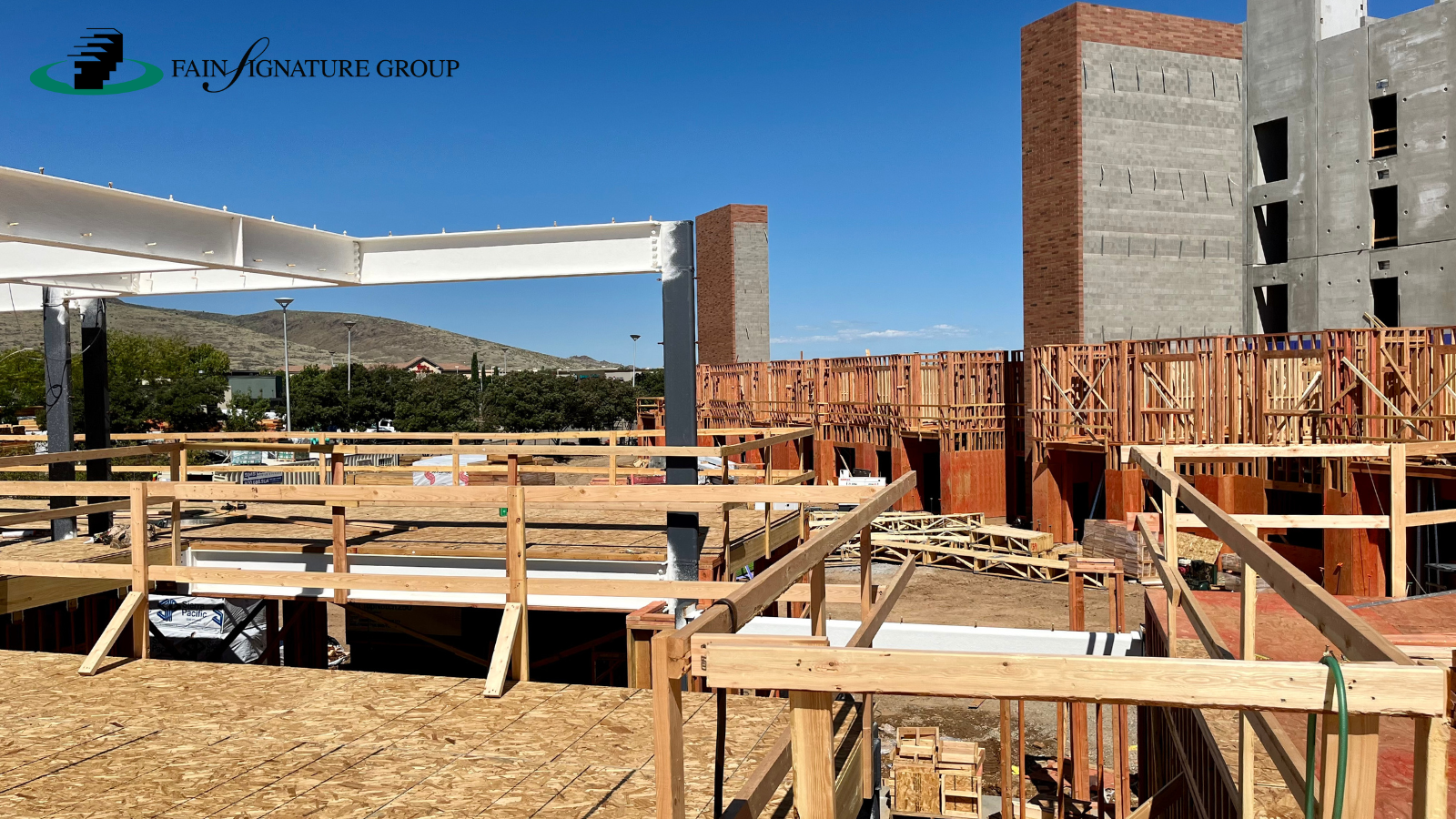 When completed the luxury apartments will feature a 24/7 gym, resort style pool, and community clubhouse for tenants to enjoy at their convenience. Other unique features include a rooftop restaurant open to the public hosted by our region's very own Barry Barbe as well as EV charging stations, poolside cabanas & spa, two turf courtyards, BBQ pavilions, and a dog washing station for your furry friends.
The apartments will be just a short walk to the Prescott Valley Town Center, grocery stores, and many other amenities in the area.
There is additional commercial leasing space available on the first floor of the apartments as well. For commercial leasing information contact Ron Fain at [email protected] or (928) 775-0361.
If you are interested in leasing information, you can join the interest list at legadoapts.com.
About Fain Signature Group
As one of central Arizona's original homesteading families, the Fain's have been calling the Prescott Valley region home since 1874. Fain Signature Group (FSG) is a community building organization comprised of local families passionate about living here. FSG ownership and its employees represent families that were born, educated, raised, live, and/or work in Prescott Valley. Their mission is to make a great life for all with community design, long-term vision, and regional collaboration at the core of their practice. For more info, go to: FainSignatureGroup.com.