Undergraduate, Graduate Degrees in Cyber Security Now Offered in Northern Arizona
First of its kind in the nation, cyber intelligence and security program grows with the fastest growing town in Yavapai County
Considering the increased demand for cybersecurity professionals in Arizona and across the country, the College of Security and Intelligence at Embry-Riddle Aeronautical University's Prescott Campus is now proud to offer a Master of Science in Cyber Intelligence and Security. Embry-Riddle Prescott's College of Security and Intelligence is the first of its kind in the nation and has established relationships with leading companies throughout Arizona and California that bring a variety of projects, internships, and job opportunities to students.
"The number of cyber professionals needed in Arizona alone is 6,875 according to the website cyberseek.org," said Dr. Jon C. Haass, Chair of Embry-Riddle's Cyber Intelligence and Security Department. "All of the programs in the U.S. don't produce enough to fill the need, and we're unlikely to catch up in the next ten years."

Video: Courtesy of Embry-Riddle Aeronautical University
A master's level education is often required for senior-level positions at many large companies or government organizations. These cybersecurity professionals need to have an understanding of the technology as well as the ability to document, present, and communicate. Graduates of Embry-Riddle's M.S. in Cyber Intelligence and Security program will stand out when applying for the 25,000+ senior positions currently open. The Bureau of Labor Statistics says that this field will continue to outstrip supply and the well credentialed and capable will have their pick of company and location – as well as a 40% increase in salary versus those without a master's in the discipline.
"Our program is perfect for people who might want to return to college to further their education after spending a few years on the job and now want to advance into more of a leadership role," said Haass.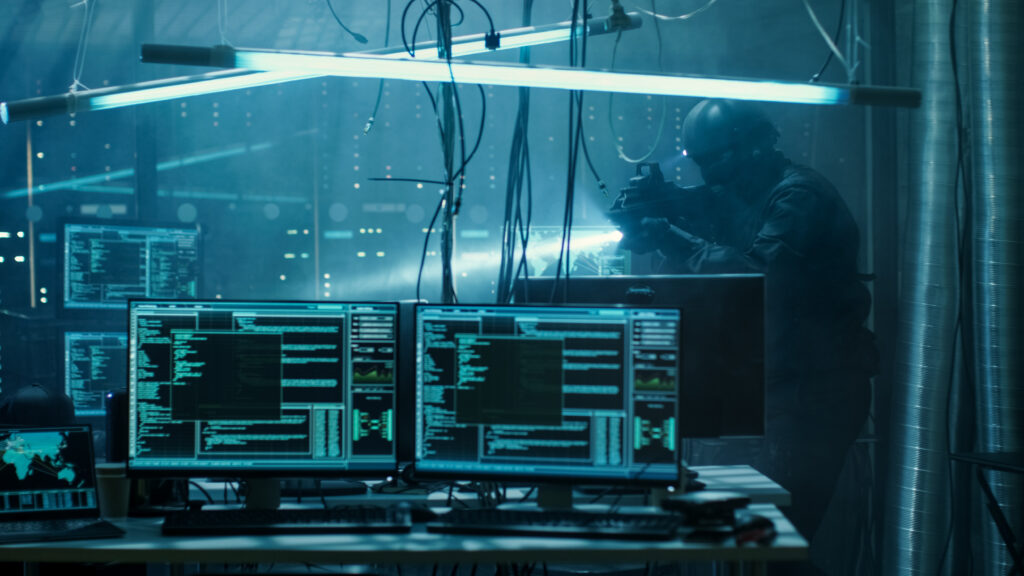 Incoming students will be expected to take three courses per semester for three semesters and become involved in one of the many research projects underway within the department, with some learning the same kind of skills found behind services like https://www.synack.com/blog/penetration-testing-vs-vulnerability-scanning/ that are seen in the industry. Faculty on campus have expertise in a variety of areas, providing a wide range of opportunities, including medical devices, IP based cameras, 5G mobile devices, and transportation systems such as UAS or autonomous cars. Faculty are also exploring important questions regarding large networks, cryptography and block chain technologies used in Bitcoin and other applications.
"Threat information sharing and data mining to discover patterns in intrusions are among the challenging problems facing the industry and researchers," added Haass.

In addition, the College has an excellent relationship with the Arizona Cyber Warfare Range, www.azcwr.org and will be installing its own warfare range this summer. See below:
About Fain Signature Group
Since 1874, the Fains have been stewards of the land and its resources. Fain Signature Group (FSG) operations include residential, commercial, and industrial development.
Some previous developments include the Entertainment District, Glassford Hill Marketplace, Fry's Neighborhood Center, Prescott Country Club, Villages at Quailwood, Quailwood Golf Course,Tapestry Apartments, Homestead TALKING GLASS Luxury Apartments.
For more information on the history of Prescott Valley and the Fain Signature group, go to: "Remembering Norman W. "Bill" Fain".