Jersey Mike's Opening With Free Subs on Wednesday
Fain Signature Group is thrilled to welcome Jersey Mike's Subs into Prescott Valley! The beloved sandwich shop will be located near the Town Center between Buffalo Wild Wings and BMO Bank right off Glassford Hill Rd. Opening on next Wednesday, November 1st, Jersey Mikes will run promotions on their subs through their 5-day opening this coming week.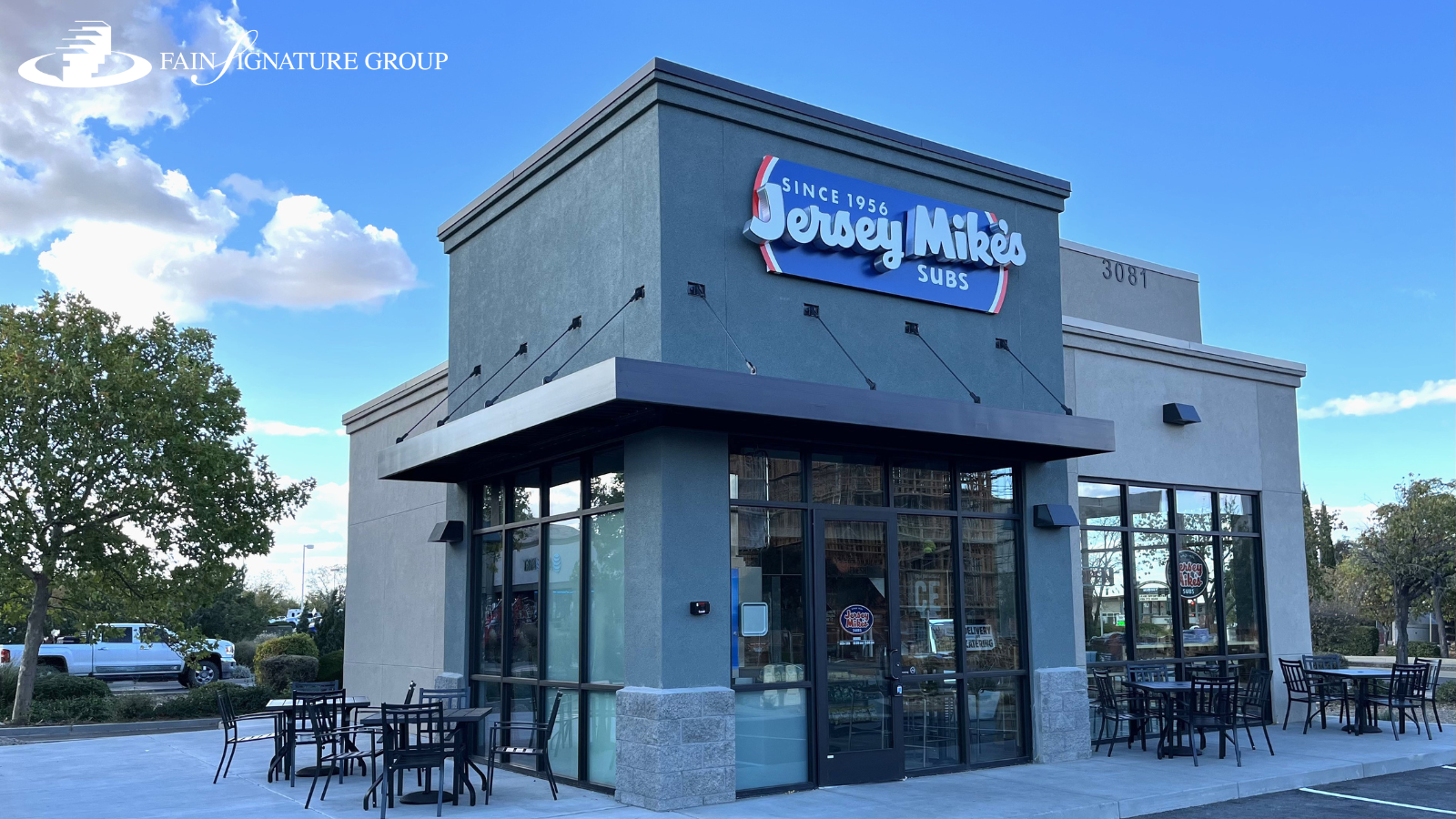 Starting off with a bang, Jersey Mike's is giving away free subs and donating $2 for every sandwich sold to our local schools including Bradshaw Mountain High School, Prescott Valley School, and Liberty Elementary School. You can find 5,000-10,000 free sub cards at your local businesses in town! Corey Mapes, Director of Operations at Jersey Mikes expressed, "Throughout the year we will also do ongoing fundraisers with the schools in the community continuing to invest back in Prescott Valley." While Jersey Mike's has 25 locations from Flagstaff to the Valley, they are still a family-owned business excited to get engaged in our local community.
At the Prescott Valley Jersey Mike's location you can find great lunch or dinner options for dine-in, take-out, or delivery! Since 1956, Jersey Mike's has been incorporating quality ingredients, fresh produce, and daily baked bread into their submarine sandwiches. Jersey Mike's offers both hot and cold subs, vegan, vegetarian, and gluten-free options, chips, drinks and more. They also offer catering services for your next event, meeting or lunch and learn.
Stop by the Fain Signature Group office at 3001 N Main St, Suite 2B, Prescott Valley, Arizona or numerous other local businesses Nov 1st to grab a sub coupon to try for yourself!
About Fain Signature Group
As one of central Arizona's original homesteading families, the Fain's have been calling the Prescott Valley region home since 1874. Fain Signature Group (FSG) is a community building organization comprised of local families passionate about living here. FSG ownership and its employees represent families that were born, educated, raised, live, and/or work in Prescott Valley. Their mission is to make a great life for all with community design, long-term vision, and regional collaboration at the core of their practice. For more info, go to: FainSignatureGroup.com.