Hot Summer Start, Hot Things Happening in Prescott Valley
Summer has officially started and based on the recent high temperatures it really feels like it. Following are a few things that are going to be happening in the near future around our developments.
PRESCOTT VALLEY EVENTS CENTER
The SonShine Health Care event was a huge success at the end of last week. We hope you had a chance to go by and see the good work that the group was doing for the people of our community.
The huge, three day Elevate Concert starts this Friday evening. The event runs on Saturday and Sunday be prepared to see some new faces during the evenings each day of the concert. They will also be having a Sunday morning church service. With all these events, they could really do with a church event registration software to help to keep everyone in the loop!
NBA draft takes place this week, we'll see what new prospects the Suns add to their team and we'll get to see what new rookies might be sent up to play here in Prescott Valley this Fall. Stay tuned for a great season.
ENTERTAINMENT DISTRICT
Reminder on upcoming work: We have been fine-tuning the irrigation system over the last several weeks for our facilities / tenants and now we are ready to start doing some plant replacement in areas where we are missing plants. The crews will generally be working early in the morning so they should not interfere with store hours.
Spring and Summer mean pest control. We will ask the pest control company to let our business partners and tenants know when pest control services will be taking place, and they will offer a special rate to our tenants for the interior.
NEW TENANT ANNOUNCEMENT!!!
Tomorrow our newest tenant will be open for business. Stop into Rafter Eleven (adjacent to Buffalo Wild Wings) and say hello. Check them out online at: https://www.raftereleven.com/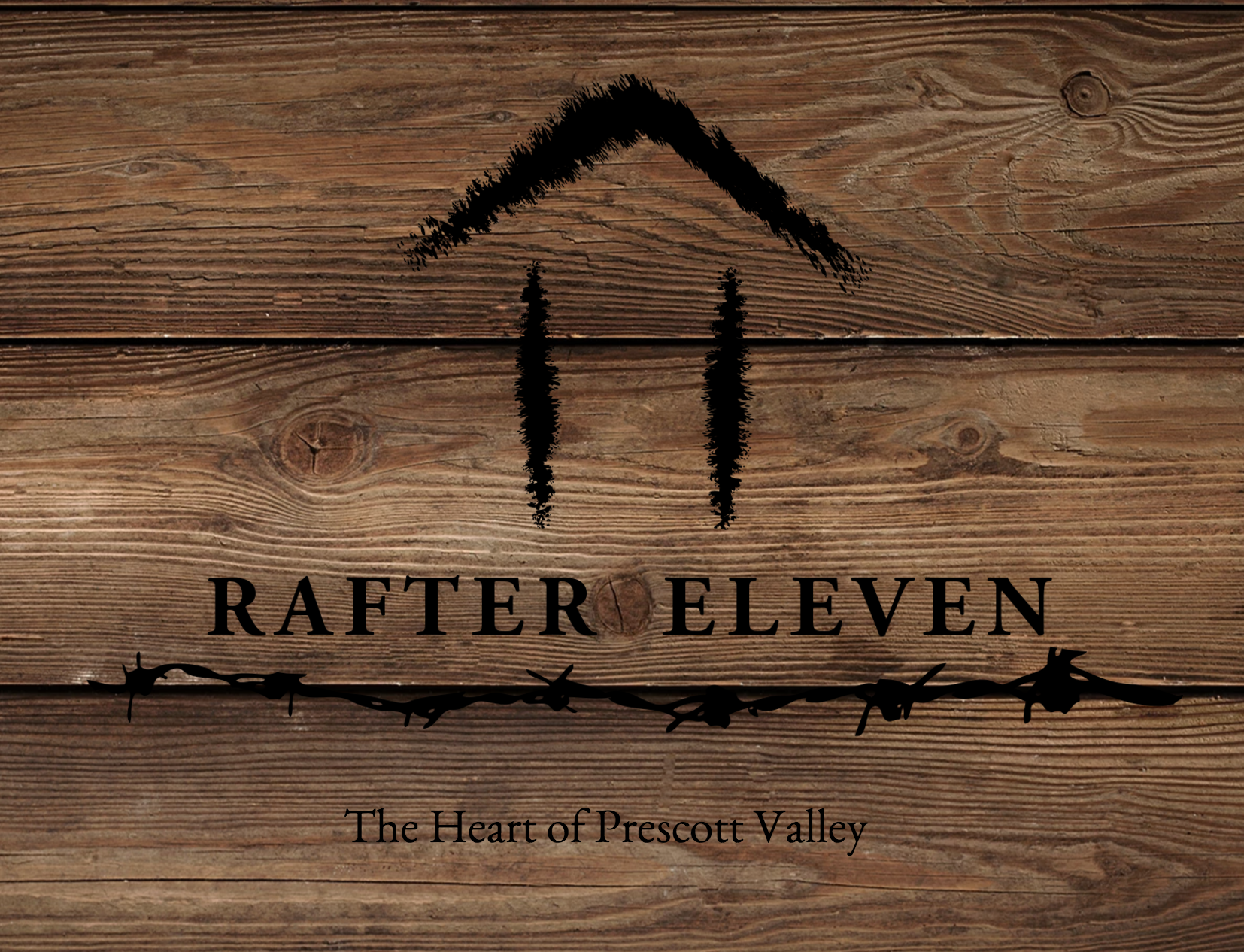 Soon we will also be doing some work on the parking lots. We will let our business partners and tenants know exactly where and when the work will take place as soon as we have a schedule.
Follow Our Facebook to Stay in Tune With What's Going On In PV!
Follow the Fain Signature Group and all that is happening within the Entertainment District and the Prescott Valley at: www.Facebook.com/FSGPV
Thanks so much! – Jeff Wasowicz, Fain Signature Group