First Game Northern AZ Suns Basketball Nov 12 at Prescott Valley Events Center
NAZ Suns set to play first home game in team history at the Prescott Valley Events Center on November 12 against Iowa
The Northern Arizona Suns will tip off the 2016-17 season, their inaugural campaign in Prescott Valley, when the team hosts the Iowa Energy at Prescott Valley Events Center on Saturday, November 12. The NAZ Suns will open the regular season with 11 of its first 15 games set to take place at home.
The 2016-17 Northern Arizona Suns schedule features 24 home games and 24 road games, with an additional two games set to take place at the annual NBA D-League Showcase in January 2017. Date, location and schedule for the Showcase will be released at a later date.
Northern Arizona's home schedule is highlighted by visits from the NBA D-League's premier teams, including the defending NBA D-League Champion Sioux Falls Skyforce (Nov. 27, Mar. 12) and Western Conference Champion Los Angeles D-Fenders (Feb. 26, Mar. 3). The NAZ Suns will host matchups at Prescott Valley Event Center with a number of NBA D-League contenders when they host the Reno Bighorns (Nov. 25, Dec. 3), Austin Spurs (Mar. 29), Rio Grande Valley Vipers (Dec. 7, Dec. 9) and Canton Charge (Jan. 6).

The NAZ Suns will play 15 of their 24 home contests from Friday through Sunday, including five Friday night home games, six Saturday home games and four Sunday home games. Northern Arizona's home slate includes a season-long five-game homestand from Dec. 3 through Dec. 14, where the NAZ Suns will host the Reno Bighorns, Rio Grande Valley Vipers (twice), Iowa Energy and Santa Cruz Warriors.
Following a home-heavy stretch to begin the season, Northern Arizona will play 12 of 18 games away from Prescott Valley Event Center beginning with the club's matchup at Sioux Falls on Dec. 25. The team's longest road trip of the season comes in February with a five-game set from Feb. 7 – 14 that includes visits to the Delaware 87ers, Maine Red Claws, Westchester Knicks, Long Island Nets and Greensboro Swarm.
Northern Arizona will play six back-to-back sets this season. The team will play its final regular season home game on Mar. 29 vs. Austin, and will close out the 2016-17 campaign with a trip to Reno on Apr. 1.
Home games Monday through Thursday will tip off at 6:30 p.m, while Friday and Saturday night games are set to tip off at 7 p.m. Sunday home games will begin at 3 p.m., with the exception of the NAZ Suns matchup with the Sioux Falls Skyforce on Mar. 12, which will tipoff at 5 p.m. Times for any individual game are subject to change.
A complete 2016-17 Northern Arizona Suns schedule is attached and can also be found on NAZSuns.com. Single-game tickets for the 2016-17 season will go on sale at a date to be announced later. A variety of season ticket memberships have been created to maximize each viewing experience, with packages starting as low as $8 per game for the full season. Fans can visit NAZSuns.com or call 928-772-SUNS to secure their tickets.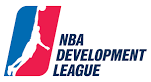 2016-2017 Northern AZ Suns Basketball Schedule
NOVEMBER

(Home Games in BOLD: example – "IOWA" is a home game)
Sat. 12 IOWA 7:00
Fri. 18 at Salt Lake City 7:00
Sat. 19 SALT LAKE CITY 7:00
Wed. 23 at Los Angeles 8:30
Fri. 25 RENO 7:00
Sun. 27 SIOUX FALLS 3:00
Tue. 29 at Salt Lake City 7:00
DECEMBER
Sat. 3 RENO 7:00
Wed. 7 RIO GRANDE VALLEY 6:30
Fri. 9 RIO GRANDE VALLEY 7:00
Sat. 10 IOWA 7:00
Wed. 14 SANTA CRUZ 6:30
Fri. 16 at Santa Cruz 8:00
Sun. 18 TEXAS 3:00
Fri. 23 OKLAHOMA CITY 7:00
Sun. 25 at Sioux Falls 6:00
Thu. 29 at Santa Cruz 8:00
Fri. 30 at Los Angeles 8:30
JANUARY
Fri. 6 CANTON 7:00
Sat. 7 at Reno 8:00
Tue. 10 OKLAHOMA CITY 6:30
Sat. 14 GRAND RAPIDS 7:00
Thu. 26 at Austin 6:30
Sat. 28 at Iowa 6:00
NBA D-League Showcase (two games)
Date & Location TBA
FEBRUARY
Wed. 1 SALT LAKE CITY 6:30
Sat. 4 SANTA CRUZ 7:00
Tue. 7 at Delaware 9:00 am
Thu. 9 at Maine 5:00
Sat. 11 at Westchester 3:00
Mon. 13 at Long Island 11:30 am
Tue. 14 at Greensboro 5:00
17-19 NBA D-League All-Star Weekend – New Orleans, LA
Wed. 22 WINDY CITY 6:30
Fri. 24 at Austin 6:30
Sun. 26 LOS ANGELES 3:00
MARCH
Wed. 1 RAPTORS 6:30
Fri. 3 LOS ANGELES 7:00
Sun. 5 at Oklahoma City 1:00
Tue. 7 at Texas 6:00
Thu. 9 at Texas 6:00
Sun. 12 SIOUX FALLS 5:00
Wed. 15 FORT WAYNE 6:30
Fri. 17 at Rio Grande Valley 5:00
Sun. 19 at Rio Grande Valley 4:00
Thu. 23 TEXAS 6:30
Sat. 25 at Iowa 5:00
Sun. 26 at Sioux Falls 3:00
Wed. 29 AUSTIN 6:30
APRIL
Sat. 1 at Reno 7:00
Home games in CAPS
All times listed are local Prescott Valley times
Daylight Savings Time starts March 12