Final Floor of Legado's First Phase Under Construction
Legado Apartments of Prescott Valley is now under construction of the final floor of the multifamily project's first phase. The Town's downtown apartments are on track for occupancy in the fourth quarter, 2024.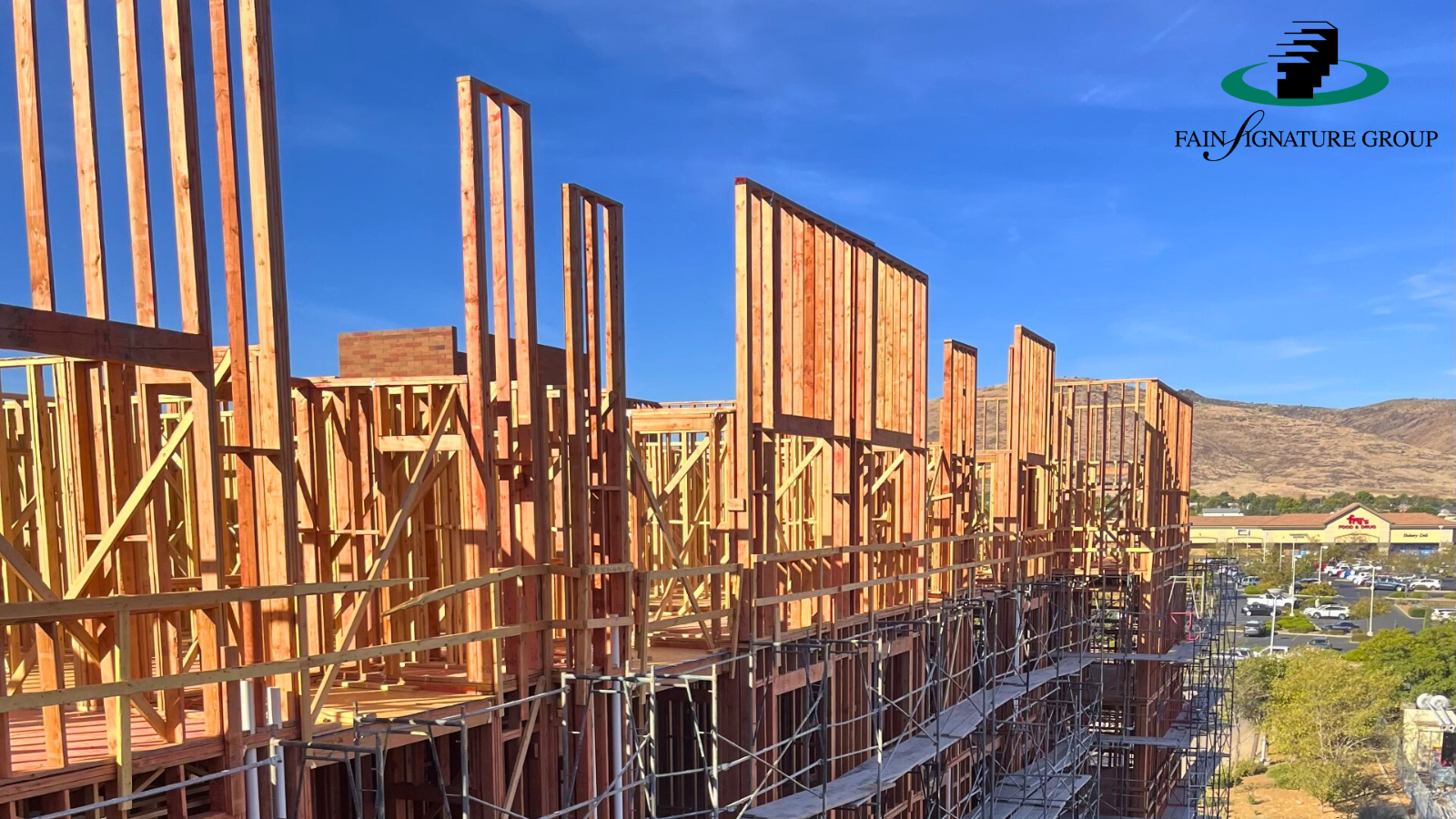 Years in planning, we are proud to present the apartments as an addition to the growing Prescott Valley Town Center ideally located next to restaurants, schools, entertainment, grocery stores, retail business, transportation, and more. The multifamily project also brings retail space of its own including a rooftop restaurant complemented by a casual dining area and a market for grab and go items both at street level.
When completed, the Prescott Valley's newest apartments will feature a 24/7 gym, resort-style pool, and community clubhouse. Other unique features include EV charging stations, poolside cabanas & spa, two turf courtyards, BBQ pavilions, and a dog washing station for furry friends.
Business Owners: Commercial Lease Space Available at Legado Apartments
There is additional commercial leasing space available on the first floor of Legado as well. For commercial leasing information contact Ron Fain at [email protected] or (928) 775-0361.
Get Added to the Legado Apartment Waiting List
If you are interested in apartment leasing information, visit LegadoApts.com.
About Fain Signature Group
As one of central Arizona's original homesteading families, the Fain's have been calling the Prescott Valley region home since 1874. Fain Signature Group (FSG) is a community-building organization comprised of local families passionate about living here. FSG ownership and its employees represent families that were born, educated, raised, live, and/or work in Prescott Valley. Their mission is to make a great life for all with community design, long-term vision, and regional collaboration at the core of their practice. For more info, go to: FainSignatureGroup.com.