Fain Signature Giving Event Dec 9-18th
Benefiting the Prescott Community Cupboard
The Fain Signature Group is now conducting a Giving Event, December 9-18th, to raise food for the Prescott Community Cupboard (www.prescottcommunitycupboard.org) For every can or non-perishable item that the general public donates, the Fain Signature Group has agreed to match in monetary donations to the Food Bank up to $250.
Please drop off your non-perishable item in the beautifully decorated box in the front office's reception room of Fain Signature Group at 3001 N.Main Street , #2B, Prescott Valley, Arizona 86314.
CURRENT DROP OFF LOCATIONS
Fain Signature Group Offices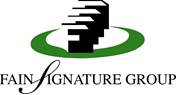 3001 N.Main Street , #2B
Prescott Valley, Arizona 86314
Google Map:https://goo.gl/maps/7FMchFqi8yK2
Computime of Prescott

1702 Willow Creek Rd., Ste A
Prescott, AZ 86301
Google Map: https://goo.gl/maps/Za7NVLHPdPy
YOUR BUSINESS CAN JOIN IN!
Fain Signature Group invites your company to join in. To add your business to the online list of food drop-off locations on the PrescottValleyeNews event page, please email your company's address, logo, and website to PrescottValleyeNews at: [email protected] or call 480-524-0284 for more info.
PrescottValleyeNews Event Page:
http://www.prescottvalleyenews.com/index.php/news/current-news/item/7431-fain-signature-giving-event-taking-place-now-through-dec-18th
ABOUT PRESCOTT COMMUNITY CUPBOARD
The Prescott Community Cupboard Food Bank is an independent, community-sponsored organization that was founded by eight member churches. The Prescott Community Cupboard has been an emergency food source for the Prescott, AZ, area since 1973.
Prescott Community Cupboard Food Bank was incorporated in 1978 and was designated as a 501(c)3 non-profit organization in 1981. We are an all-volunteer organization, with no paid employees. All monetary support is used to purchase food or to pay for operating expenses. Website: www.prescottcommunitycupboard.org