ESPNU and ESPN APP to Feature Prescott Valley's NAZ Suns Basketball
Other games will be broadcast on Facebook Live, with Jon Bloom returning to call NAZ Suns home games at Prescott Valley Events Center TALKING GLASS
The NBA G League announced two Northern Arizona Suns games will be broadcast on ESPNU this upcoming season. Up to 21 games will be televised on ESPNU across the NBA G League over the course of 2017-18, including 12 regular season games, the playoffs and the Finals.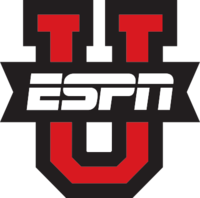 The Northern Arizona Suns will be featured on ESPNU and the ESPN App on Thursday, Nov. 30, at 5 p.m. when they take on the Swarm in Greensboro. They will also be a part of ESPN's coverage of the NBA G League Showcase in Mississauga, Ontario, Canada, when they face the Canton Charge on Friday, Jan. 12, at 10 a.m.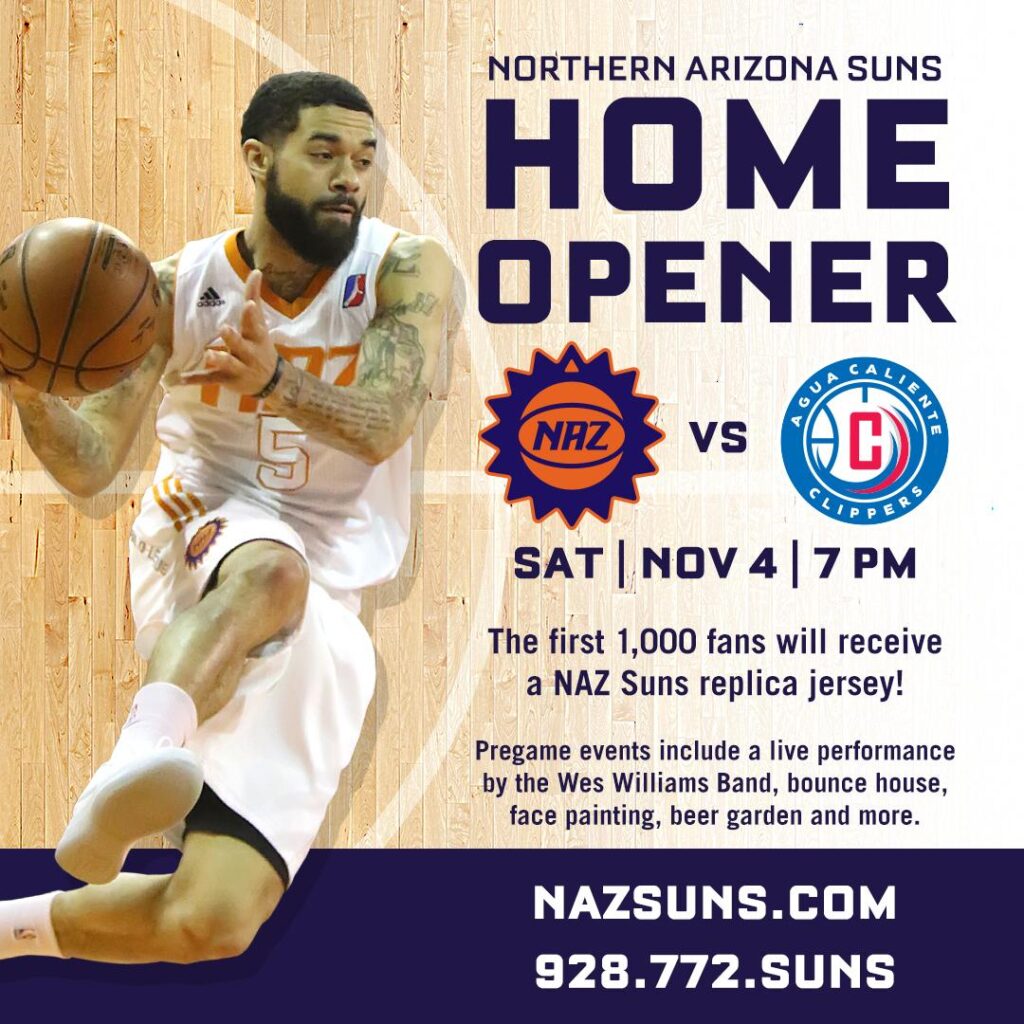 The Suns played two games on ESPNU last year, as well.
All 48 other NAZ Suns games this season will be broadcast on Facebook Live.
Longtime voice of Arizona sports, Jon Bloom returns for his second season as the Northern Arizona Suns play-by-play broadcaster.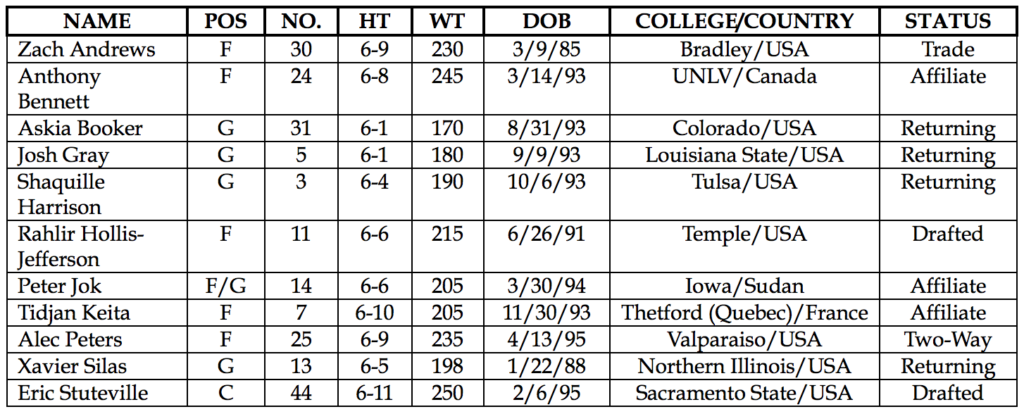 Bloom quickly gained respect across the league with the NAZ Suns in their inaugural season, where he enlightened viewers about the intricacies of the game and provided even greater entertainment for fans. His voice was commonly heard nationwide in 2016-17, as his calls of Derrick Jones Jr.'s thunderous dunks circulated in anticipation of the NBA's 2017 Verizon Slam Dunk.
Bloom is continuing his role with the Phoenix Suns, where he is in his 11th year as the team's radio host and alternate radio play-by-play announcer. He is also frequently heard as a sports talk radio host on 98.7 FM Arizona's Sports Station.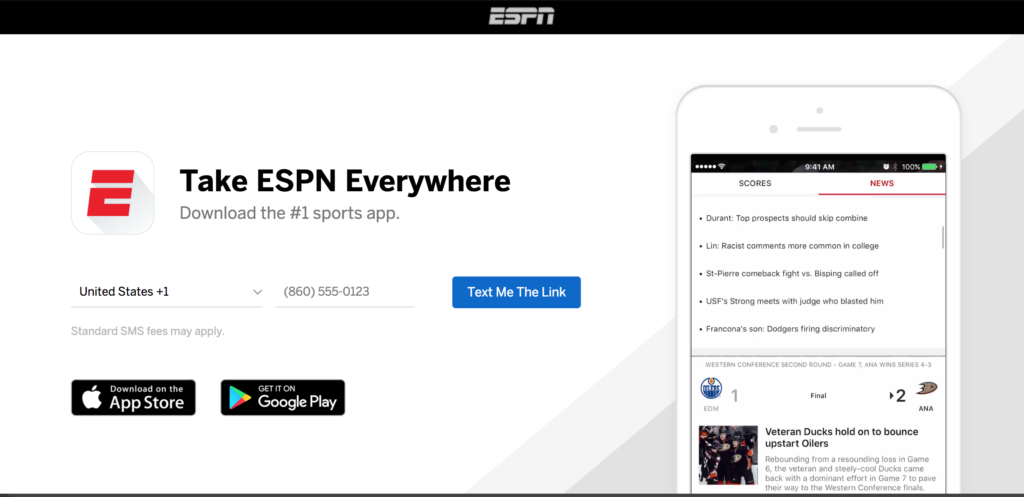 In addition to his work with the Suns, Bloom spent nine seasons as a radio host, public address announcer and play-by-play broadcaster for the Arizona Cardinals. Bloom has also been involved in golf broadcasting for nearly 20 years, including CBS Sports' coverage of The Masters and PGA Championship, among other events.
Season tickets are now on sale for the Northern Arizona Suns' second year in the NBA G League. Visit nazsuns.com/memberships to view available full or half season membership options at the Prescott Valley Event Center. Season tickets start at just $192 and come with a plethora of benefits, including first right of refusal for playoff tickets and exclusive events with the team.
About Fain Signature Group
Since 1874, the Fains have been stewards of the land and its resources. Fain Signature Group (FSG) operations include residential, commercial, and industrial development.
Some previous developments include the Entertainment District, Glassford Hill Marketplace, Fry's Neighborhood Center, Prescott Country Club, Villages at Quailwood, Quailwood Golf Course,Tapestry Apartments, Homestead TALKING GLASS Luxury Apartments.
For more information on the history of Prescott Valley and the Fain Signature group, go to: "Remembering Norman W. "Bill" Fain".