ERAU's Golden Eagles Inducted into International Air and Space Museum
The winningest intercollegiate flight team for over 20 years
Many think of our region as a place to visit, maybe cool down from the heat of Phoenix, or a great place to shop and explore the outdoors. But, what many don't realize is that our region is also an aviation community and is home to "The Golden Eagles", Embry-Riddle Aeronautical University's collegiate flight team (Prescott) – the winningest intercollegiate flight team of the last two decades – including 30 consecutive regional championships and 11 national championships. The current team has 27 active members, four coaches and one advisor.
Embry-Riddle Aeronautical University's Golden Eagles Flight Team was inducted into the San Diego International Air & Space Museum's Hall of Fame on Nov. 9, 2017. Since 1963, the Hall of Fame has honored more than 200 of the world's most significant pilots, crew members, visionaries, inventors, aerospace engineers, business leaders, preservationists, designers and space pioneers.
"This honor represents recognition of years of sacrifice and hard work," said head coach Sam Morris. "Teams throughout the years have truly created a legacy that each team is expected to uphold or raise. It means that the current and future teams are setting out to do what their founders had desired and that they truly epitomize the creed they follow."
To become a Golden Eagle, applicants are required to go through a six-week tryout period during which they learn the basics of core ground events. In addition to taking weekly tests, applicants must go through a team-wide interview. Once the selection period is finished, the team trains several days a week as well as most weekends to train for competition, which culminates with more than 30 collegiate flight teams ultimately vying to become the National Intercollegiate Flying Association's National Safety and Flight Evaluation Conference (NIFA SAFECON) national champions.
"The common saying during our practices is 'give it your all, and then do a little bit more'," said Ryan O'Connor, current Golden Eagles team member. "This mentality and the resulting tradition of excellence has been a common theme among every team member throughout the years."
In addition to Embry-Riddle's Golden Eagles Flight Team, the Hall of Fame's Distinguished Class of 2017 included the American Institute of Aeronautics and Astronautics; the Atlas Rocket Program, NASA's preferred space launch vehicle; Hudson B. Drake, former president of Ryan Electronics and the Ryan Aeronautical Companies; John Herrington, NASA astronaut and the first Native American to walk in space; Christa McAuliffe, first person selected for the NASA Teacher in Space Program who flew on the ill-fated Space Shuttle Challenger and was awarded the prestigious Congressional Space Medal of Honor; John J. Montgomery, San Diego aviation pioneer, inventor, professor, physicist and innovator; and Chance Vought, American aviation pioneer, engineer and the founder of the world-renowned Vought Aircraft Company.
"What separates this team from other teams is that team members have a culture among themselves that perpetuates excellence and self-drive," said head coach Sam Morris. "Within this culture, nothing but the best is expected out of each other and to feel such a drive from one's peers is inferior to none."
"This recognition from the San Diego Museum of Flight Hall of Fame clearly reflects the dedication and expertise of our Golden Eagles Flight Team members, but also reflects so positively on the commitment to excellence present across all disciplines at Embry-Riddle," said Prescott Campus Chancellor Dr. Frank Ayers.
THE GOLDEN EAGLES FLIGHT TEAM DOMINATES NIFA SAFECON TO CAPTURE 11TH CHAMPIONSHIP TITLE
The Golden Eagles Flight Team won by the largest margin in team history, racking up 500 points, 100 higher than 2nd Place University of North Dakota. This victory was the combination of several months of hard work put in by the members and school faculty. Notable finishes in the competition include: Jake Cobian and Ryan O'Connor taking 2nd Place in Navigation; Rachel Hutzell Placing 6th in SCAN; Jake Cobian, Nick Moore, and Johnason Lin placing 8th, 7th, and 1st in Power-Off Landings (respectfully); Bella Batbileg, Kevin Fickenscher, and Jake Cobian placing 4th, 2nd, and 1st in Computer Accuracy (respectfully); Maddy Mearsch taking 2nd in Ground Trainer; Nick Moore and Matt Hallock placing 2nd and 1st in Aircraft Recognition (respectfully); Nick Moore placing 1st for Power-On Landings and recieving the honour of Top Scoring Contestant and Top Pilot. In addition to these individual awards, ERAU-Prescott was given 1st Place for Flight Events and Ground Events and the Judges Trophy. It was a great year for the Golden Eagles Flight Team, but it would not have been possible without the dedication of our 26 members and coaches, and the many men and women of Embry-Riddle Aeronautical University who's support will always be appreciated. Here's to winning the 2017 NIFA SAFECON Championship and many more!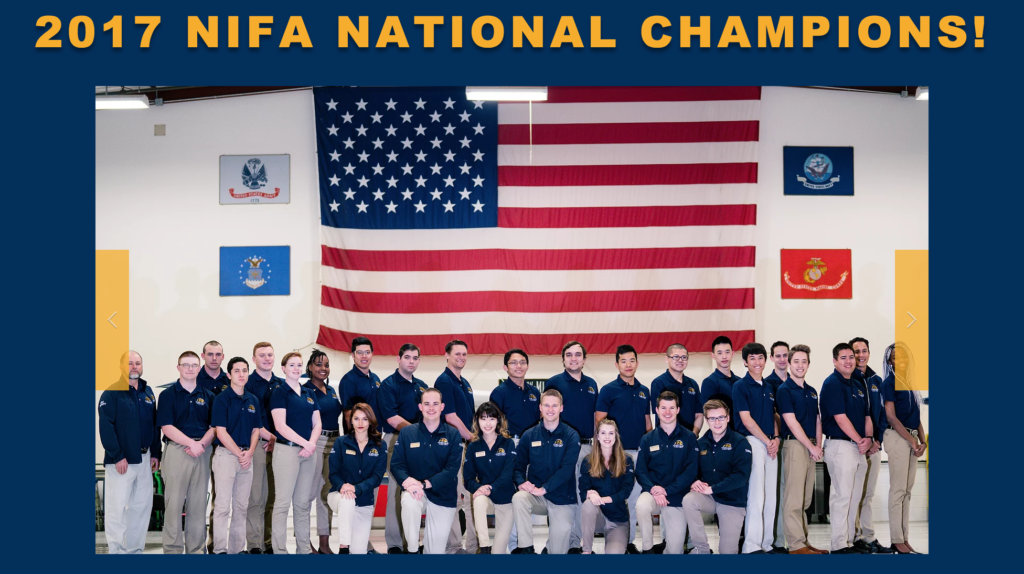 Learn more about Embry-Riddle's Golden Eagles Flight Team
https://www.flygoldeneagles.com/
Embry-Riddle Aeronautical University, the world's largest, fully accredited university specializing in aviation and aerospace, is a nonprofit, independent institution offering more than 80 baccalaureate, master's and Ph.D. degree programs in its colleges of Arts & Sciences, Aviation, Business, Engineering and Security & Intelligence. Embry-Riddle educates students at residential campuses in Daytona Beach, Fla., and Prescott, Ariz., through the Worldwide Campus with more than 125 locations in the United States, Europe, Asia and the Middle East, and through online programs. The university is a major research center, seeking solutions to real-world problems in partnership with the aerospace industry, other universities and government agencies. For more information, visit www.embryriddle.edu, follow us on Twitter (@EmbryRiddle) and facebook.com/EmbryRiddleUniversity, and find expert videos at YouTube.com/EmbryRiddleUniv.
About San Diego Air & Space Museum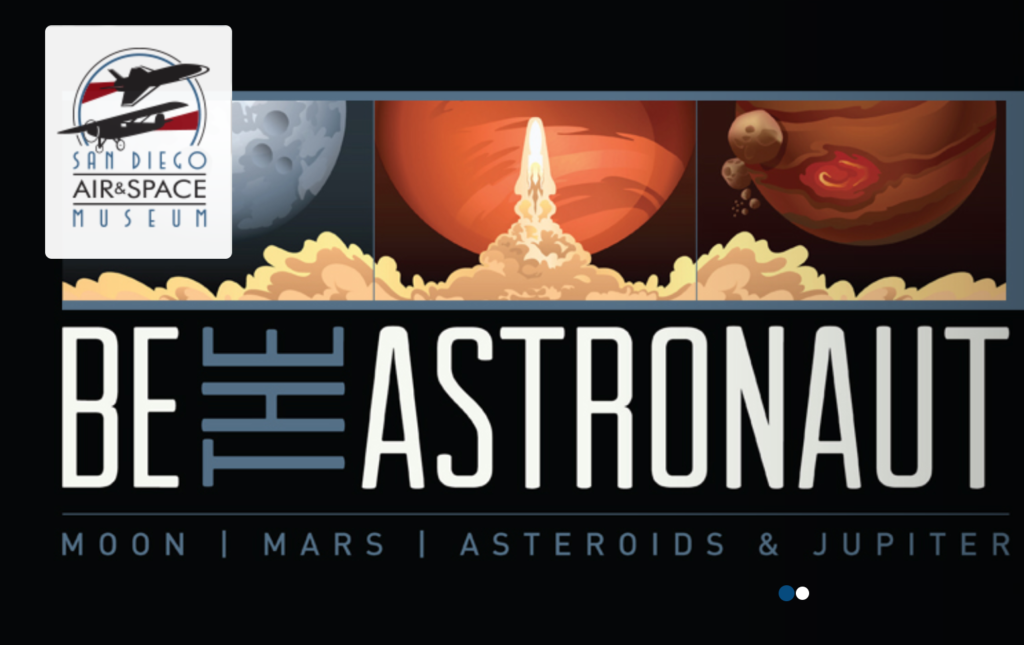 The San Diego Air & Space Museum is California's official air and space museum and education center. The Museum is an affiliate of the Smithsonian Institution and it was the first aero-themed Museum to be accredited by the American Alliance of Museums. Now showing: Be the Astronaut, a fun, interactive experience where you fly a spaceship, drive a rover and land on the Moon, Mars, Jupiter and an asteroid. The Museum is located at 2001 Pan American Plaza, Balboa Park, San Diego, CA 92101. The Museum and gift store are open daily from 10 a.m. to 5 p.m. with admissions until 4:30 p.m. Closed Thanksgiving Day and Christmas Day.
http://sandiegoairandspace.org/
About Fain Signature Group
Since 1874, the Fains have been stewards of the land and its resources. Fain Signature Group (FSG) operations include residential, commercial, and industrial development.
Some previous developments include the Entertainment District, Glassford Hill Marketplace, Fry's Neighborhood Center, Prescott Country Club, Villages at Quailwood, Quailwood Golf Course,Tapestry Apartments, Homestead at Talking Glass.
For more information on the history of Prescott Valley and the Fain Signature group, go to: "Remembering Norman W. "Bill" Fain".