Commercial Real Estate For Lease Prescott Valley – October 2017
Prescott Valley's newest commercial real estate opportunity is in the center of it all
Located in the economically robust Glassford Hill Marketplace – TALKING GLASS – Prescott Valley community, this commercial real estate for lease is adjacent to Glassford Hill Road, the main artery connecting HWY 69 and HWY 89A.
It is walking distance to Homestead Talking Glass, Prescott Valley's newest residential development now under construction. Nearby high traffic outlets include the Prescott Valley Events Center (home of the Northern Arizona Suns Basketball & Ram Turquoise Circuit Rodeo) Harkins Movie Theaters, Walmart Super Center, Kohl's and the Entertainment District Talking Glass.
MLS Listing
https://www.flexmls.com/share/1GC2Z/3298NGlassfordHillRoadPrescottValleyAZ86314
For More Information
Contact Terry Marshall or Ron Fain, see info below: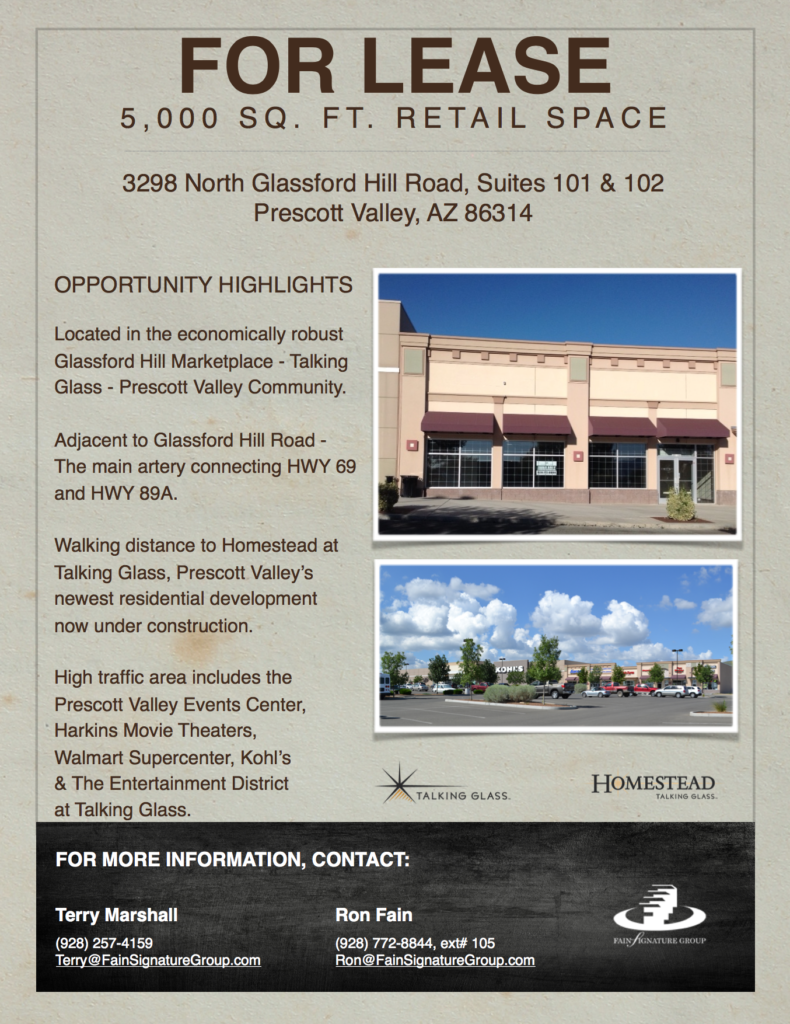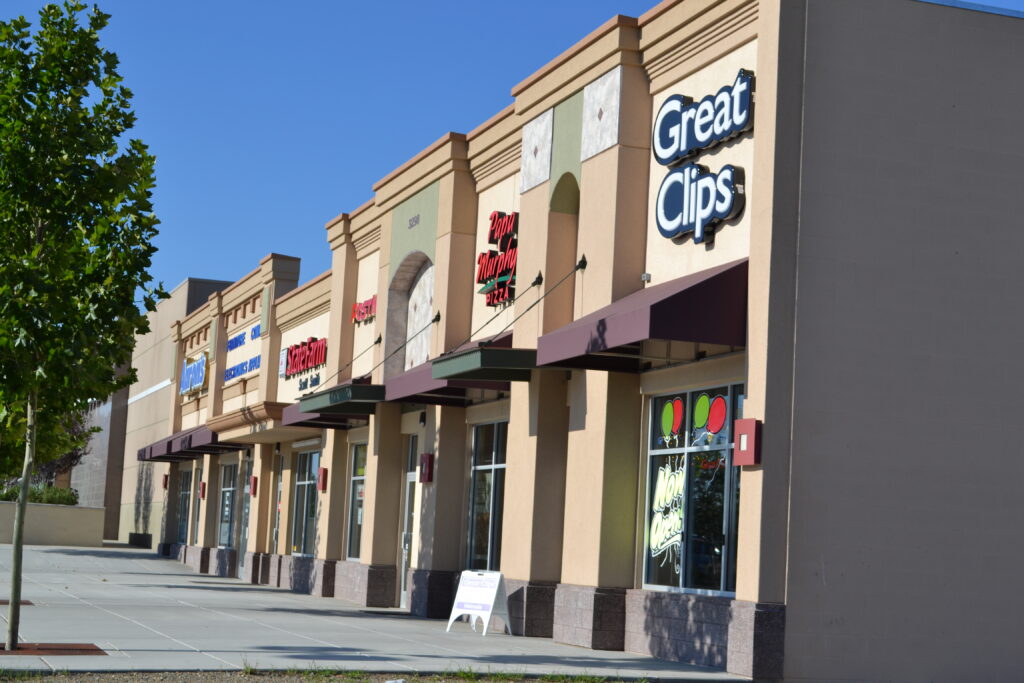 About Fain Signature Group
Since 1874, the Fains have been stewards of the land and its resources. Fain Signature Group (FSG) operations include residential, commercial, and industrial development.
Some previous developments include the Entertainment District, Glassford Hill Marketplace, Fry's Neighborhood Center, Prescott Country Club, Villages at Quailwood, Quailwood Golf Course,Tapestry Apartments, Homestead TALKING GLASS Luxury Apartments.
For more information on the history of Prescott Valley and the Fain Signature group, go to: "Remembering Norman W. "Bill" Fain".