Buffalo Wild Wings Provides Fundraising Opportunities
Are you looking for ways to raise funds for a local sports team, school athletics booster, or another charitable community organization?
Buffalo Wild Wings is offering "Eat Wings. Raise Funds." or EWRF programs at their Prescott Valley location. Layna Maddox, the New General Manager of our local BWW states that "'Eat Wings. Raise Funds.' program provides an opportunity for organizations and diners to take an active role in giving back to the community by simply eating a meal at the local Buffalo Wild Wings."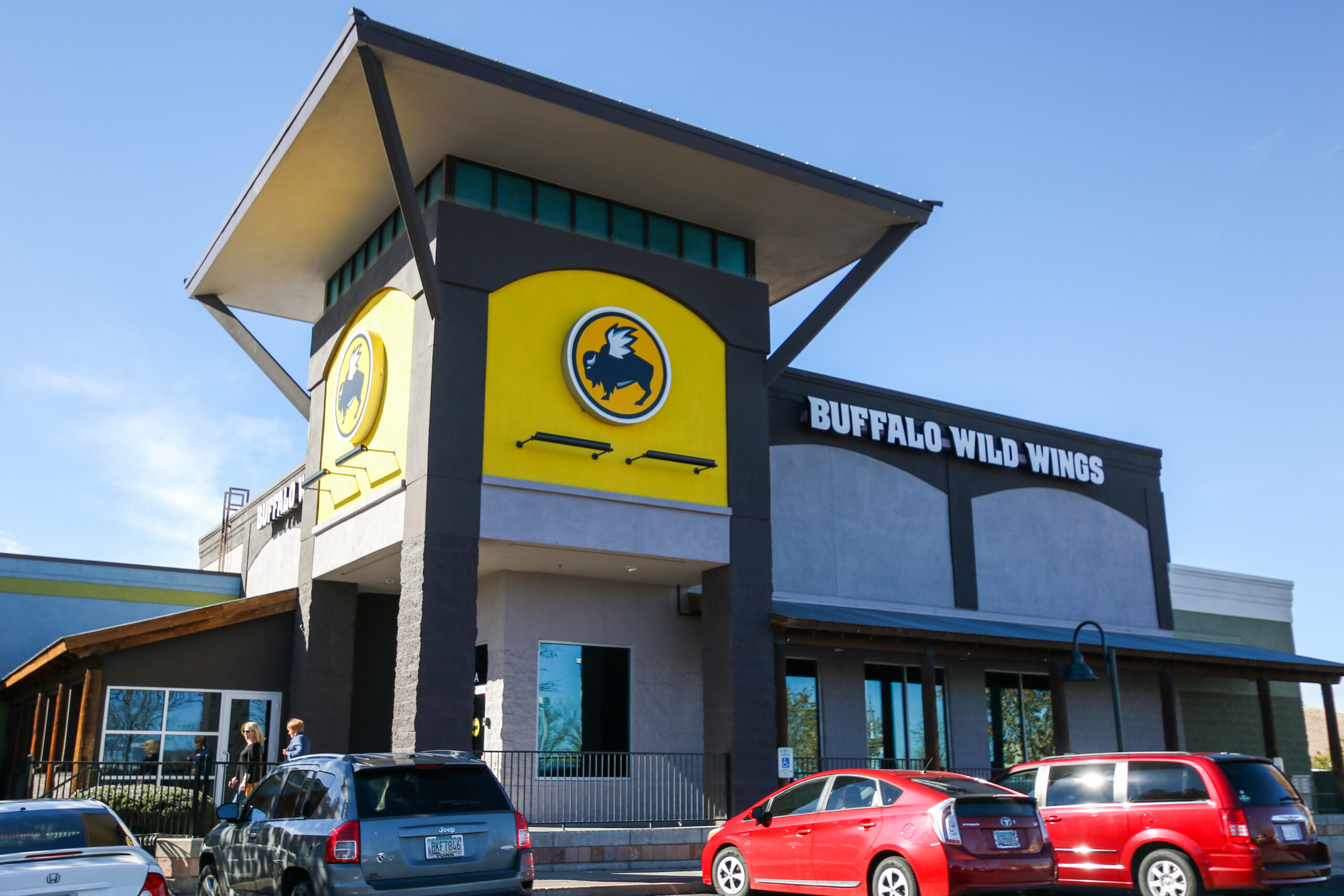 When you participate in the EWRF program, Buffalo Wild Wings will donate 10% of all sales at your event to the organization or cause of your choice. These fundraising events happen on Wednesdays when kids and students under 18 years of age with a valid student ID eat for $1.99.
How does the EWRF program work?
Complete our online request form at LancasterWings.com by going to the donations tab and selecting "Eat Wings Raise Funds." A member of the restaurant team will then contact you to coordinate your event. You will receive tickets by email to print and give to your guests. Your guests will present the tickets to their server at your event and 10% of their sales will be donated to your organization.
Buffalo Wild Wings is excited to provide this opportunity to Prescott Valley and the surrounding area. Layna further stated, "Buffalo Wild Wings is a place that the community can come to not only receive great food service but also give back to the local community at the same time."
Interested in having BWW host your "Eat Wings. Raise Funds." event? Visit LancasterWings.com for more information or to sign up today!
Buffalo Wild Wings
2985 N Centre Ct
Prescott Valley, AZ 86314
About Fain Signature Group
As one of central Arizona's original homesteading families, the Fain's have been calling the Prescott Valley region home since 1874. Fain Signature Group (FSG) is a community building organization comprised of local families passionate about living here. FSG ownership and its employees represent families that were born, educated, raised, live, and/or work in Prescott Valley. Their mission is to make a great life for all with community design, long-term vision, and regional collaboration at the core of their practice. For more info, go to: FainSignatureGroup.com.