$7,130 Raised in First Ever TALKING GLASS Fundraiser for 20th Annual Shop with a Cop
Prescott Valley businesses work together to support Children,  Law Enforcement & Community
Prescott Valley, AZ, December 2017 – The Fain Signature Group and Matching Givers of the first ever TALKING GLASS Fundraiser presented a check to law enforcement for $7,130.00 in support of the "20th Annual Shop with a Cop" that took place December 16, 2017. Each year, multiple agencies work together with families of children in need to make their holidays a little brighter while also producing a positive first interaction with law enforcement. 100% of all proceeds raised go to the kids.
"This year, we were able to take 114 deserving children shopping at a local Wal-Mart. This unbelievable experience is made possible by the generous donations of our community. The Prescott Police Department (PD), Prescott Valley PD, Yavapai County Sheriff's Office (SO), Chino Valley PD, AZ Department of Public Safety, AZ Game and Fish, ADOT, AZ Attorney General's Office, Yavapai Prescott Indian Tribe, US Marshalls Posse, Yavapai College PD and Veterans Affairs PD all participated in the 20th Annual event," stated Officer Dave Fuller, Lead Police Officer, Public Information Officer, Prescott Police Department.

LR: Ron Fain of The Fain Signature Group, Myra Moreno of Hampton Inn & Suites, Officer Fuller, Linda Wirtanen & Brad Fain of The Fain Signature Group
"There is nothing more satisfying than seeing your co-workers, business associates and fellow community members stepping up and working together to support our community, kids and law enforcement – especially during the holiday season," says Brad Fain, President & CEO, Fain Signature Group. "We are very excited that this first ever Talking Glass fundraiser was a great success. With more time and planning next year, we are challenging ourselves to do better and go bigger in 2018. A special thanks again goes out to all our community partners in this endeavor, our Matching Givers. Talking Glass is all about a community. It is clear we have a wonderfully gracious and caring community in which to live, work and play."
Hampton Inn & Suites of Prescott Valley joined the Fain Signature Group with $1,000 donations, leading the charge to encourage businesses to donate to the annual event.
"Our team at The Hampton Inn and Suites Prescott Valley believes in the spirit of hospitality which extends to supporting the children of our community through Shop with a Cop, a wonderful Prescott tradition," says Dane Beck, Hampton Inn & Suites of Prescott Valley.

2017 Talking Glass Fundraiser "Matching Givers" to support Shop with a Cop
Hampton Inn & Suites of Prescott Valley
Fain Signature Group
Tofel Construction
Barrett Propane
Foothills Bank
PB Bell
Walker & Dunlop
DropTine
FooteWork Auto License & Title Service
J&G Sales
Our Family Dentist
Earnhardt Liberty KIA of Prescott Valley
Body Connection Yoga & More
Commercial Glass Co.
IMC Associates
B&W Fire Security
Shawn Miller Real Estate
Western States Communications
Ring Fire Media, LLC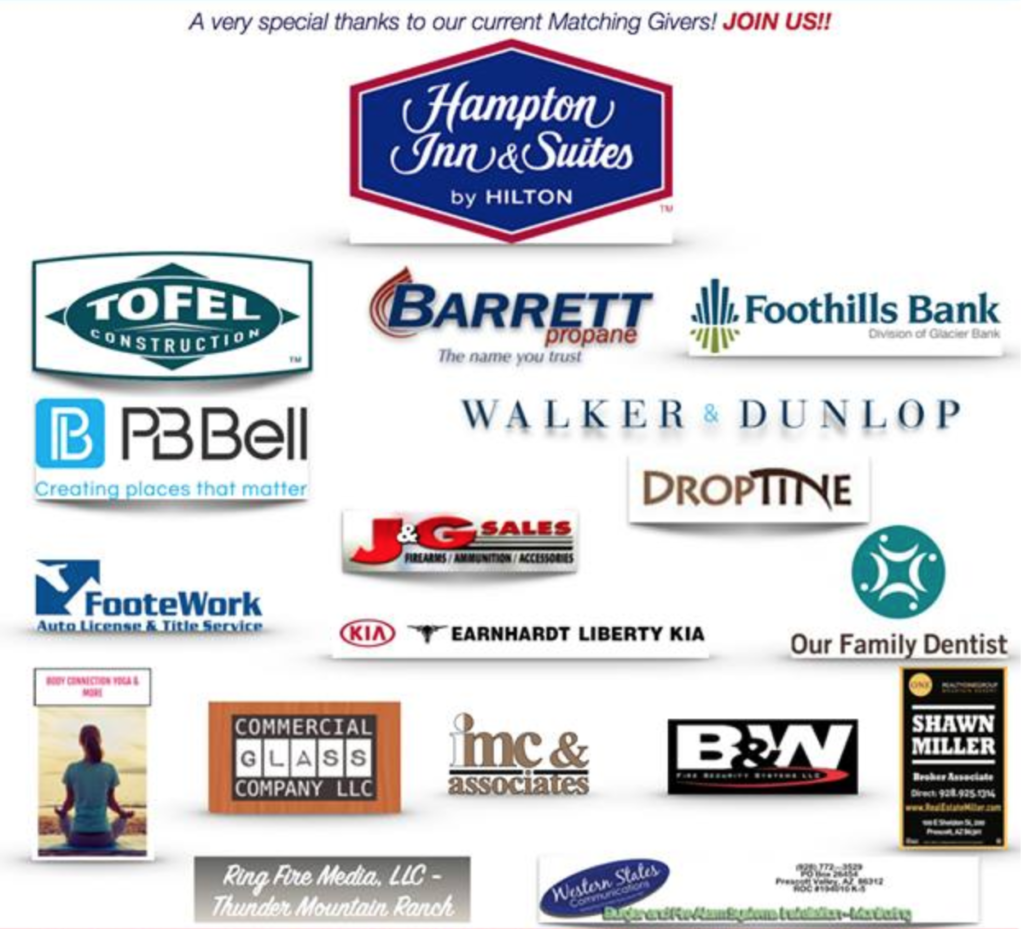 A Very Merry Christmas & Happy New Year from all of us at
The Fain Signature Group!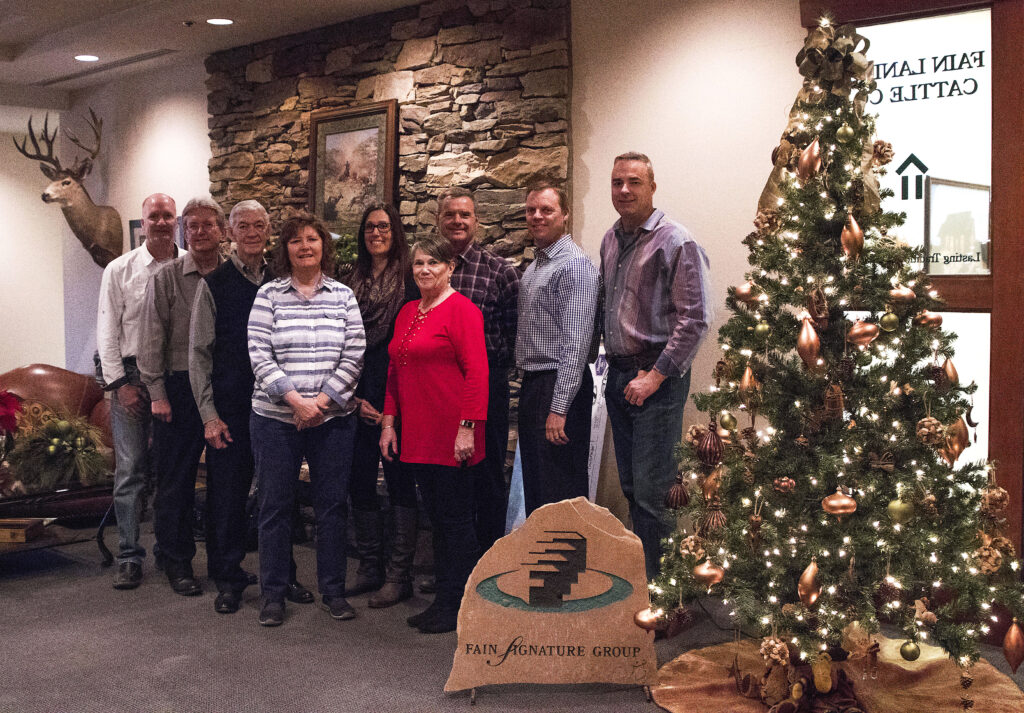 About Fain Signature Group
Since 1874, the Fains have been stewards of the land and its resources. Fain Signature Group (FSG) operations include residential, commercial, and industrial development.
Some previous developments include the Entertainment District, Glassford Hill Marketplace, Fry's Neighborhood Center, Prescott Country Club, Villages at Quailwood, Quailwood Golf Course,Tapestry Apartments, Homestead TALKING GLASS Luxury Apartments.
For more information on the history of Prescott Valley and the Fain Signature group, go to: "Remembering Norman W. "Bill" Fain".