5th Annual Hotshot 19 Memorial Workout of the Day Event
Hundreds of Spectators and Competitors Gather to Honor the 19 Hotshots
This Saturday, August 26th and Sunday, August 27th – 2017, 7am-2pm, the Annual Hotshot 19 Memorial WOD Event takes place. The event is hosted by Captain CrossFit (420 6th Street) in Prescott to honor our fallen heroes, the 19 Granite Mountain Hotshots, Crew 7, whom we tragically lost to the Yarnell fire on June 30, 2013. Event proceeds will be donated to the following two organizations:
(1) The Arizona Wildfire and Incident Management Academy (AWIMA). For more info, go to www.AZWildFireAcademy.org .
(2) Captain CrossFit (CCF) Youth Scholarship Foundation which provides physical fitness funding for at risk youth in our community.
Each year, the event attracts over 450 athletes as well as hundreds of spectators from all over the country. CrossFit gyms throughout the U.S. have participated in this "Hero Workout" honoring the Hotshots, their families and our Prescott community. The funds are raised through participant entry fees and sponsorships.
"The Fain Signature Group is honored to support the Memorial Workout of the Day in honor of our fallen hotshots.  These young men  followed their hearts and passion in keeping our communities safe.  They made the ultimate sacrifice, for that we can never do or say enough.   What we can do is keep their memories alive and this event is a great way to  challenge ourselves in their honor and pay it forward to future young men and women who will follow their hearts to serve our great region and communities," says Brad Fain.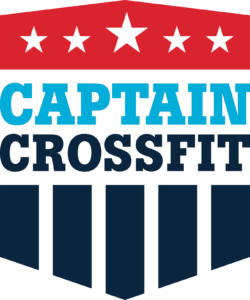 Last Year's Hotshots Memorial WOD Raised $16,500
Through the dedication, hard work and sweat of those who supported last year's 2016 4th Annual Hotshots Memorial WOD, Captain Crossfit was able to present $16,500 to the AWIMA. Honoring the memory of the 19 fallen Granite Mountain Hotshots, the proceeds of the inaugural Hotshots memorial WOD generated funds to assist the families of the fallen. Since then, the legacy of the fallen 19 lives on through the donation of funds to the AWIMA where firefighters receive the best training possible to save lives, homes and natural resources while keeping themselves safe.  AWIMA's motto: "Everyone Comes Home Safely."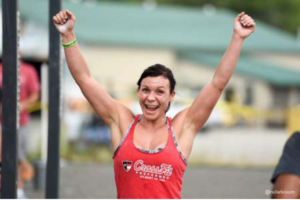 What Does "WOD" Stand For?
Workout of the Day.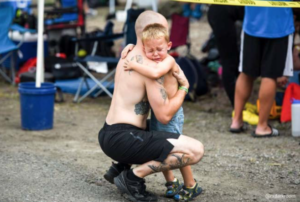 Google Map to This Year's Event
About CrossFit
The CrossFit prescription for optimal health and wellness is: constant varied, high intensity, functional movement. Functional movements are universal motor recruitment patterns; they are performed in a wave of contraction from core to extremity; and they are compound movements – i.e., they are multi-joint. They are natural, effective, and efficient locomotors of body and external objects. Functional movements are required to ensure independence and maintain our quality of life.
CrossFit is not a specialized fitness program. Rather, CrossFit is a deliberate attempt to optimize physical competency in each of the following ten recognized fitness domains: Cardiovascular endurance, stamina, strength, flexibility, power, speed, coordination, agility, balance and accuracy.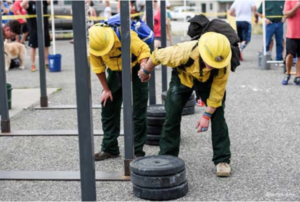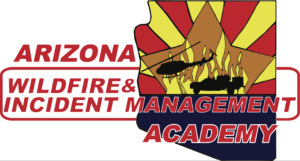 Join Us, the community and this year's event sponsors this weekend to Honor our Heroes and their Families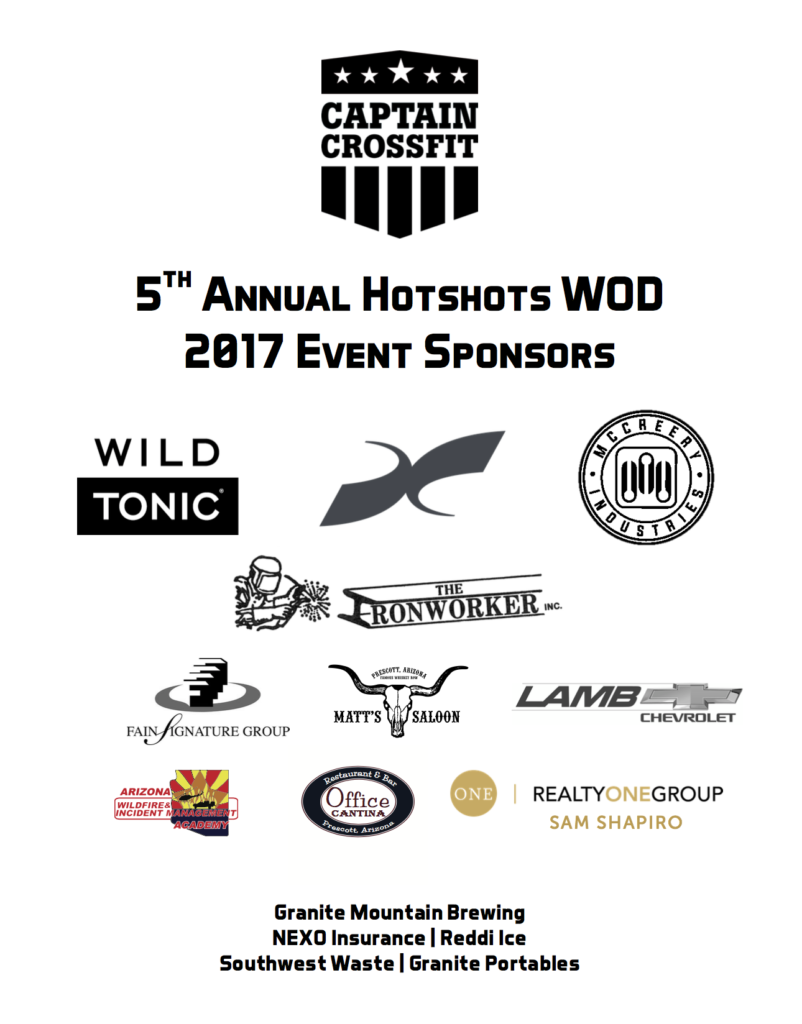 Images courtesy of Captain Crossfit of Prescott, Arizona.